Valentine's Day in Honolulu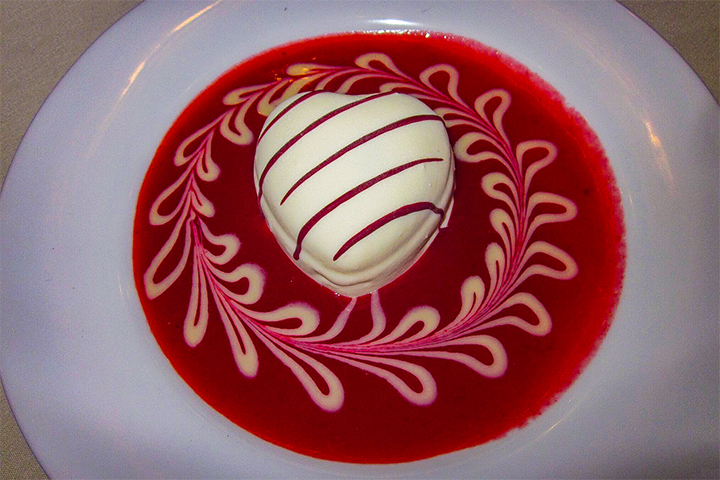 Spending Valentine's Day in Honolulu is a privilege for all who are lucky enough to be there. For those on Oahu, here are some ideas of how to make the most of this glorious day.
Start with a Bouquet or Lei
No other place in the world smells as fragrant or flower-filled as Hawaii. With its abundance of natural flora, there are many flower adornments to choose from. Think beyond the typical dozen red-roses and go for something more creative. You could have a bouquet of roses delivered, offer a crown of white orchids, buy a Hawaiian flower hair piece or pin a corsage on to wear to dinner. Better yet, present your spouse or loved one with a unique Hawaiian lei. After all, what is a trip to Hawaii without giving a traditional lei?
Valentine's Day Brunch
When you are in a city like Honolulu, many of the restaurants will book up quickly for dinner reservations on Valentine's Day. Instead of battling the crowds, many hotels and restaurants offer gourmet Valentine's Day Brunch menus or buffets. The Willows serves a famous kalua pig brunch in a beautiful garden setting. This is a holiday must-do for those celebrating Valentine's Day in Honolulu.
Dinner Cruise
Spend the waning moments of Valentine's Day in Honolulu on the blissful Sunset Dinner Cruise. Here, you can savor multiple courses and listen to live music while the sun sets. Then watch the Hawaiian sky ablaze with a dazzling show of fireworks in Waikiki as you sail beneath them. The Star of Honolulu Dinner Cruise is one of the most well-reviewed cruises. As a result, it could be a fantastic way to bring your Hawaiian vacation to a romantic close.
Couples Massages and Spa

Take your Hawaiian vacation to the next level by adding authentic Polynesian spa treatments. Get a seaweed and salt body scrub. Relax under hot lava rocks. Enjoy a lomi lomi massage or indulge in a poolside aromatic oil rub. This is a great way to enjoy quality time with each other.
Picnic on the Beach
We aren't talking soda chips and sandwiches here. This is your chance to take advantage of the idyllic setting with gourmet goodies in a basket. Scout out a private cove or a little corner of the beach. Bring a table cloth as well as pack some wine, wine glasses and artesian cheeses. Don't forget to end the meal with some delicious chocolate-covered macadamia nuts.
Stay at a Luxury Hotel
If you have been economizing for most of your trip, surprise your sweetheart with a night at a lavish hotel nearby. Order dinner up to your room. Book and in-room couple's massage. Go for a beach walk together then wind down in the sauna before bed. Many hotels also offer packages which include rose petals on the bed, champagne, chocolates or even in-room breakfasts. Check out our list of luxury vacation deals for more ideas.
Bed and Breakfast Hotel Stay
If going to a luxury hotel isn't your thing, opt for a bed and breakfast and snuggle up for a cozy night away. Many B&Bs also offer private pools and ocean views at a fraction of the cost, providing a charming getaway for two.
Activities
Reconnect with your significant other by going on an adventure outdoors. Spend the day cycling in the sunshine, hiking to hidden waterfalls or going on an exciting helicopter ride. Look through our list of activities and put your options in a hat to see what your significant other will choose. Whatever you decide, there is nothing like getting naturally high with your loved one.
Water Sports
Take the romance to the water and spend a day in the waves. Rent a two-person kayak and glide over the water in search of a secluded beach where you can share picnic. Speed up the adrenaline by riding a jet ski together. Or go on a snorkeling adventure to admire the stunning marine life. Wherever you find yourself, give the gift of memories on this Valentine's Day in Honolulu.
Awards & Affiliations