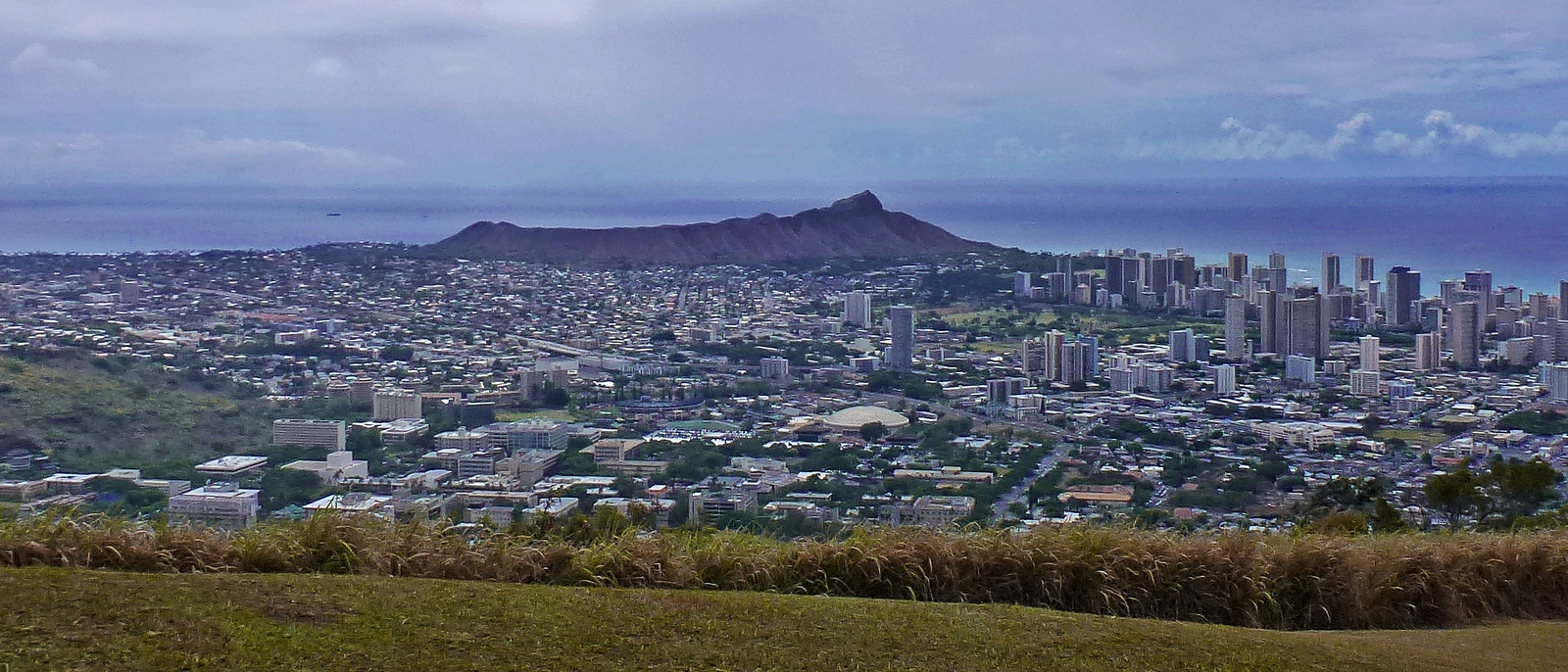 So, you're interested in traveling to Hawaii for vacation? Whether you've been to the Aloha State before or you're looking into your very first trip to these beautiful, tropical islands there are thousands of places to go, sites to see and unique activities to participate in! If you don't have anything in mind yet, don't worry. For those of you who aren't sure what sort of locale to pick, we have a list of some of the top locations to stay and enjoy your trip, as well as a list of some of top Hawaii activities for anyone who's looking for a few ideas to get them started.
Top Locations
Waikiki Beach, Oahu
Oahu's Waikiki famous white-sand beach spans an area of 3.4 square miles and is home to a truly incredible array of hotels, restaurants, theaters and shops, all within walking distance from the shore. Visitors to Waikiki, particularly those staying at beachfront hotels, have access to an almost endless amount of sites to see: like Fort DeRussy, Kahanamoku Lagoon and Kapi'olani Park. It's no surprise that it's so easy to spend a day, weekend, or even an entire vacation in and around Waikiki.
If you're a history buff, make time to stop at Fort DeRussy, a United States military reservation. The reservation features beautifully landscaped grounds but the most interesting part of Fort DeRussy is the U.S. Army Museum of Hawaii, housed in the former Shore Battery Randolph. The battery was originally used as a site for servicemen on Rest and Recuperation (R&R) during the Vietnam War, and is now home to a host of incredible, historical exhibits. The museum's collection is large, and includes an AH-1 Cobra helicopter, some pieces of armor from World War II and, of course, features the battery itself. The Museum is open Tuesday through Saturday and admission is free, so give it a look!
If you're looking for a more relaxing outing with your family, the Duke Kahanamoku Lagoon is an excellent choice as well. The lagoon is a man-made body of water, first developed in the 1950s. After construction was completed, the lagoon was named after Olympic swimming champion and "Father of Modern Surfing" Duke Kahanamoku. In 2006, the lagoon was renovated, adding a board walk, palm trees and a small island. Since its renovation, the pond has once again become a popular place to go swimming. This lagoon lacks a tide, and its small size and shallow waters make it ideal for families with small children who still want to experience swimming on a beach.
On the east end of Waikiki, just past Kuhio Beach Park, is the Kapi'olani Regional Park. The park spans over 300 acres and was first dedicated as a public space on June 11, 1877, making it the oldest and largest public space in Hawaii. The park is named for Queen Kapi'olani, the Queen Consort to King David Kalākaua, the last reigning king of the Kingdom of Hawaii. Today, the park is home to the Honolulu Zoo and the Waikiki Shell (a venue for outdoor concerts). The Honolulu Zoo is open from 9:00 am to 4:30 pm daily and features specifically-designed habitats for over 1,200 animals. Admission for adults, ages 13 and older is $14.00 and only $6.00 for children from ages 3 to 12.
Waimea Canyon, Kauai
Waimea Canyon cuts a swath across the western side of Kauai a mile wide and approximately 3,500 feet deep, and ten miles long Some have called it the "Grand Canyon of the Pacific," but no matter what name you know it by Waimea Canyon is an incredible destination for your Hawaii vacation.
The beginnings of the canyon were formed roughly 4 million years ago during the catastrophic, volcanic collapse that formed the island of Kauai. The remainder of the canyon was carved out over thousands of years as rainwater from Mount Wai'ale'ale steadily eroded one side of the collapse. Over that time, the exposed rock and basalt was weathered to a bright red color. Today, the canyon is home to the Waimea River. The name Waimea actually comes from the Hawaiian word meaning "reddish water," a reference to the canyon's characteristic red soil.
To get access to the best view of the canyon, visit the Waimea Canyon State Park. The park encompasses a little over 1,800 acres of the canyon itself, and provides access to several hiking trails and lookouts. The trails in the area vary in difficulty, making this foray into nature an excellent experience for novice and seasoned hikers alike.
The gorge of Waimea Canyon is truly a sight to behold. The deep markings and bright colors on the inner walls are remnants of volcanic eruptions and lava flow and almost shimmer in changing sunlight. You'll have the opportunity to touch and experience all sorts of flora, pass waterfalls, and you might even catch a glimpse of some seasonal trout while on these trails.
After the end of a long hike through the wilderness, the best way to complete your visit is to head to the Waimea Canyon Lookout. The lookout stands at 3,400 ft, just under half a mile north of the 10-mile marker, and offers a panoramic view of one of Hawaii's most incredible geological wonders.
Hawaii Volcanoes National Park, Big Island
Volcanoes National Park encompasses more than 333,000 acres of land, and is home to Mauna Loa and Kilauea, two of the most active volcanoes in the world. Mauna Loa last erupted in 1984 and Kilauea has been steadily erupting since January 3rd, 1983. The park's extraordinarily diverse, natural landscape earned it the name of World Biosphere in 1980 by UNESCO, and was it recognized again in 1987 as a World Heritage Site.
Kilauea produces 250,000 to 650,000 cubic yards of lava every day, that's enough to resurface a 20-mile long, two-land road on a daily basis. The continuous eruption, from both the summit and rift zones (linear fissures that allows lava to erupt from the volcano's flank), have added 491 acres of new land to Big Island. No one can say for sure when Kilauea's eruption will finally come to a stop: it could be tomorrow, it could be 100 years from now, but no matter what it makes a truly incredible sight to see.
Mauna Loa and Kilauea aren't the sole reason to visit the park, of course. If you'd like to be a bit closer to some of the natural wonders created by lava you should take a walk through Nahuku, or Thurston Lava Tube. This massive lava cave was formed about 500 years ago when the direction of lava flow built up walls, and then continued to flow overhead, creating a ceiling. Caves like this can range from only a few feet deep to miles long, and Nahuku is one of the largest and most accessible of its kind.
For a better understanding of the nature of the volcanoes, make a stop at the Thomas A. Jagger Museum of volcanology. Their collection displays working seismographs, equipment used to study the volcano, an interpretive display about Kilauea, and even gear from scientists who ventured a little too close to the lava. The museum also sits within perfect viewing distance of the main crater and Halema'uma'u, if inclement weather or high levels of sulfur dioxide prevent visitors from getting much closer.
Top Activities
Swimming in Honaunau Bay, Big Island
For an unforgettable day of swimming, snorkeling and scuba diving in Hawaii's beautiful ocean waters, head to Honaunau Bay on Big Island.
One of the first things you'll notice as you enter the bay area, are the lava rock-flats that line the inner shore. The large, black stones sit right at sea level and are an excellent vantage point to look out on the bay, a perfect spot to have a family picnic, or even just a good place to sit down and put on your snorkel or scuba diving gear.
Close to shore, where the water's depth is only 10 feet, sunlight easily reaches the sea floor. That sunlight helps to grow healthy coral that provides a home to thousands of colorful species of fish, unique to Hawaii. It's that combination of shallow water and exotic fish that make the bay a wonderful place to snorkel.
Of course, if it's a scuba diving experience you're looking for, don't worry. Just put on your tank, strap on your flippers and head out to the center of the bay, where the water's depth reaches close to 100 feet. Honaunau Bay's inner shoreline actually protects much of the area from larger coastal swells, and makes it perfect for novice or expert-level scuba divers!
No matter what you choose to do, visitors have the opportunity to see all sorts of marine life: from yellow tang and surgeon fish to moray eels, green sea turtles and sometimes even dolphins.
Driving to Hana, Maui
If your list of things to do in Hawaii includes going on a sight-seeing adventure, you should fill your gas tank, pack a picnic lunch and drive up the famous road to Hana Village. You'll go over 50 historical, one-lane bridges, through hairpin curves and witness some of the most jaw-dropping views of Hawaii's lush plant life, Pacific Ocean and incredible coastlines.
On the way, you and your family can make a stop at Haleakalā National Park to swim under a waterfall, take a jungle hike through a bamboo forest or even stop for the night to camp out at Ohe'o (also known as the Seven Sacred Pools).
Or make a stop at to get a close-up look at Hawaii's natural flora and fauna at Maui's Garden of Eden, a tremendous botanical garden and arboretum. And, when you reach Hana Village you can top off your adventure with an evening relaxing on Hana Bay or explore the black-sand beach at Wainapanapa State Park.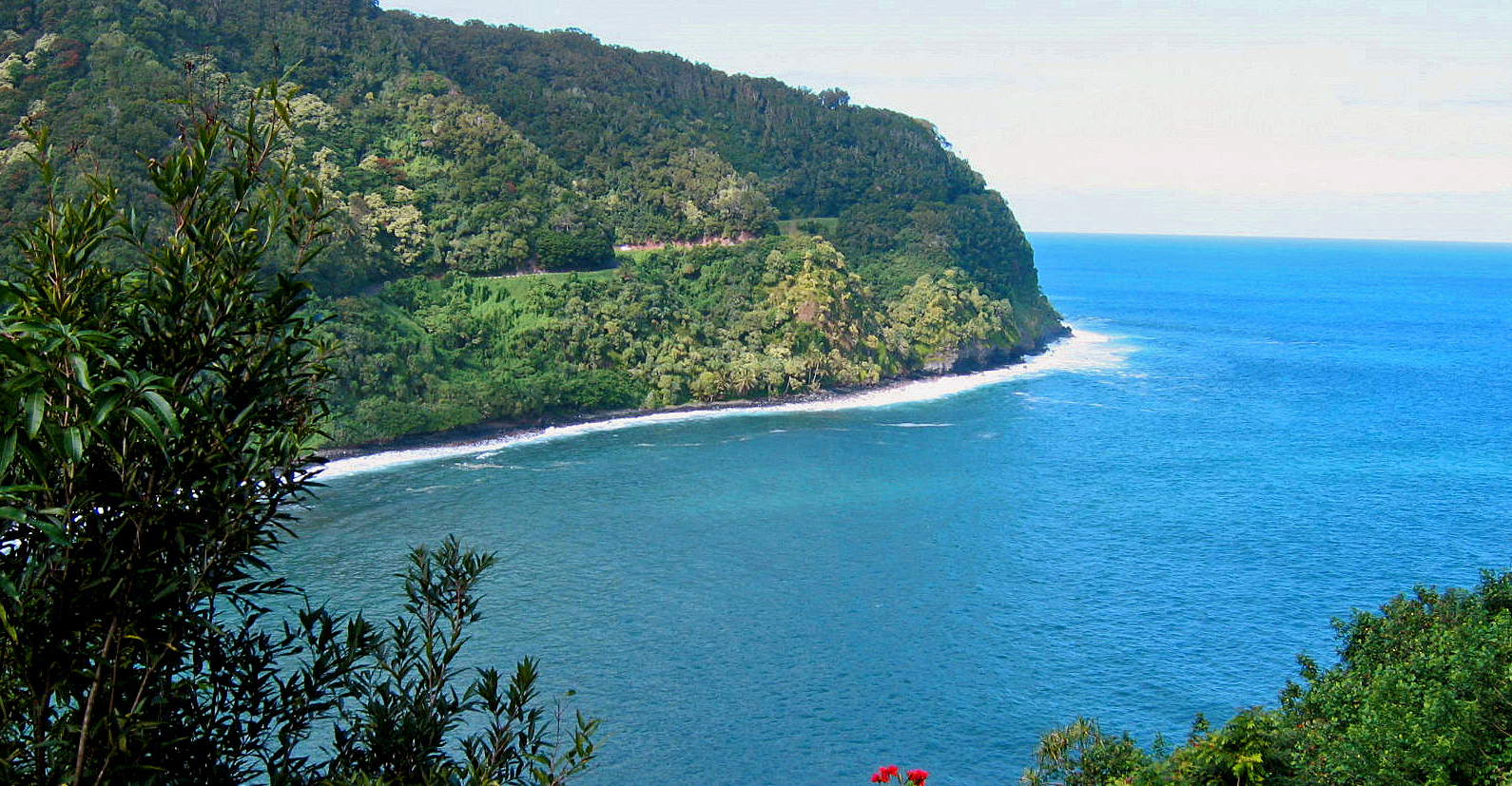 Visiting Pearl Harbor, Oahu
For travelers looking for a chance to visit a National Historic Landmark and pay respect to one of the most significant and tragic parts of American history, consider planning a trip to Pearl Harbor and the USS Arizona Memorial.
The attack of Pearl Harbor and subsequent fallout marked the beginning of the United States' participation in World War II. After the war, the Memorial was built over the wreckage of the USS Arizona and stands as both a resting place and a reminder of the 1,177 crew members who were killed on the morning of December 7, 1941. Those who lost their lives are specially honored at the Remembrance Exhibit, dedicated to the Visitor Center on the 50th Anniversary of Pearl Harbor.
Admission to the Arizona Memorial is free, but time-stamped tickets are only available on a first-come, first-serve basis, so planning to arrive early will ensure you'll be able to view the Memorial and attend a tour. The entire event lasts about an hour and 15 minutes, and includes a documentary on the history of Pearl Harbor, as well as a short boat ride to and from the floating memorial.
After a tour of the USS Arizona, or if your wait to attend one is long, the harbor is also home to the WWII Valor in the Pacific National Monument, Battleship Missouri Memorial, Pacific Aviation Museum, and USS Bowfin Submarine Museum & Park. Tickets to all four of these attractions can be purchased at the Visitor Center or, in the case of the USS Missouri and Pacific Aviation Museum, online.
Though Pearl Harbor is a National Historic Landmark, and home to several museums and memorials, it remains an active military base, and Headquarters of the Pacific Fleet. Considering this, visitors without a valid military ID or contractors' permit are asked to respect that some areas of the harbor, like Ford Island, will be restricted.