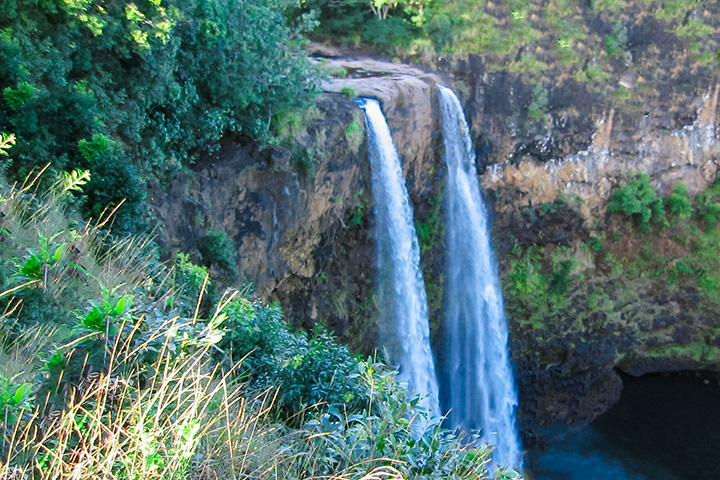 You're going to Kauai for a few days' vacation, but you don't have time to see everything; so what do you do? Though it seems impossibly hard to narrow down a list of the five best things to see and do in Kauai, here is a quick peek at the places you absolutely cannot miss.
Witness the Na Pali Coast: One of the most iconic of Hawaii's shore lines is the Na Pali Coast in Kauai. For 17 miles, the cliffs, some as high as 4,000 feet, tower over secluded beaches, valleys and sea caves. There are trails to be hiked and waterfalls to be admired along the impenetrable wall of greenery. For many years Hawaiians found shelter on this coast, farming the land and fishing for survival. It has been prominently featured in films and has become one of the most popular places to visit on the island. We recommend spending an afternoon taking in the beauty of the Na Pali Coast either via boat tour, by renting sea kayaks kayak or by hiking on the 11-mile Kalalau Trail. If you can afford to do so, take the helicopter tour, as nothing compares to seeing the coast from the sky.
Hike Waimea Canyon: The staggering glory of Waimea Canyon is unparalleled. From its rich red rock to lush green foliage and plummeting 3,500 feet depths, there is no wonder why some described it as the "Grand Canyon of the Pacific."r The canyon, extending over 10 miles long and more than a mile wide, was carved out by Waimea Stream and its tributaries, which in turn, are fed by one of the wettest spots on the planet, Mt. Waialeale. Hikers can take in the views from a number of viewpoints, such as Pu'u Hinahina and Pu'u Ka Pele lookouts, which highlight the canyon walls, waterfalls and Waimea Stream. There are guided tours or hiking trails available for those who prefer to proceed at their own pace. Out of all the things to experience in Kauai, hiking Waimea Canyon is a must.
Waterfalls: There are so many notable waterfalls on the Garden Isle, it might be tough to choose which ones to see. From the lookout at Waimea Canyon, you can spot Waipo'o Falls on the Garden Isle. Then there is Hanakapi'ai Falls along the Na Pali Coast, a 300-foot cascade accessible to those who are willing to take the challenging hike to and from the Kalalau Valley trailhead. There is also Wailua Falls, near the town of Lihue, which can be viewed after a short walk from the parking lot, making it a convenient place to bring children as there are no perilous trails involved. The stunning Opaeka'a Falls in east Kauai is another great place to take children, since it only takes a brief walk to view this impressive cascade.
Visit the Beaches: Poipu Beach is one of the best beaches to spend a day snorkeling, swimming and riding the waves, though it can be a very busy beach. There is a shallow sandbar here, perfect for small children hoping to splash safely in the water. Poipu Beach has showers, changing rooms and picnic tables and is also conveniently located close to restaurants and hotels. Another well-loved beach is the 2-mile long Hanalei Beach in Hanalei Bay. Boats bob up and down gently in the bay and in the summer the water is so still that avid swimmers can do laps just off the shore. There are convenient changing rooms, showers and bathrooms near the beach and plenty of restaurants and shops to visit. For a more laid-back beach, go to Kalapaki Beach, as it is a quiet local hang out for surfers and swimmers. They say the best things in life are free and enjoying Kauai's famous beaches is a great way to have fun without any expense.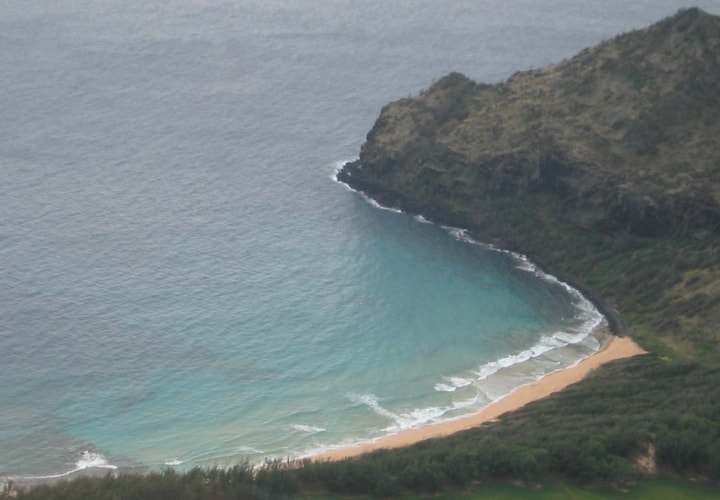 Hollywood Film Tour: What would a trip to Kauai be without visiting the locations where some of Hollywood's biggest blockbuster movies were filmed?  Such films include: Blue Hawaii, Pirates of the Caribbean, The Descendants, Six Days Seven Nights, Raiders of the Lost Ark, South Pacific, Jurassic Park, Tropic Thunder and Avatar. Movie tours on Kauai visit places where such famous films were shot, such as: Hanalei Pier, Wailua Falls, Wailua River, the Coco Palms Hotel site, the town of Kapa'a, the Kilauea Lighthouse overlook, Hanamaulu Bay and the Na Pali Coast to name a few. Going on a Kauai film tour is an absolute must-do for movie buffs.