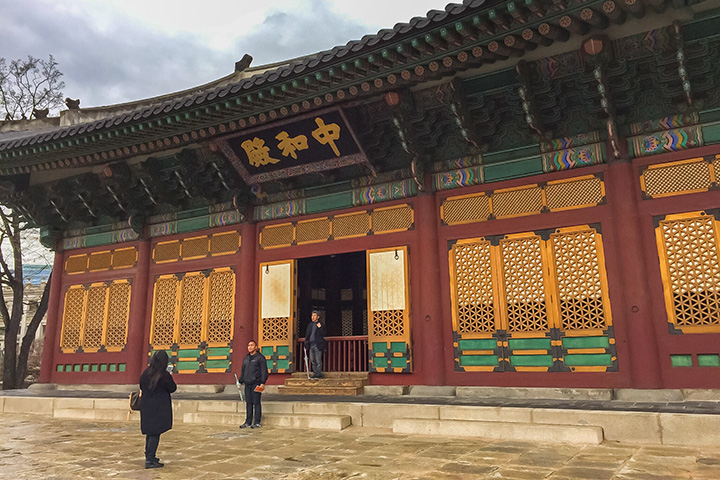 For avid world travelers, every corner of the earth seems to be constantly beckoning.  Though South Korea may not be the top priority, there are plenty of reasons why Asian tourists have ranked Seoul as their favorite city in the world, three years in a row.  Here are some reasons why you may want to start planning ahead for a memorable springtime, to the beautiful city of Seoul.
Seoul is one of the most dynamic and modern cities to visit, making it a prime vacation destination year round. However, for those who want to experience in South Korea in its beauteous and natural splendor, there is no better season to visit then during spring.  Like Japan, South Korea is known for stunning cherry blossom festivals that take place all over the city during in the months of April-May. Thousands of flowery trees cover the streets of Seoul and roads are blocked for pedestrians to meander through its dazzling roads.  One of the most striking ways to enjoy the South Korean capital is to walk through the Hangang Yeouido Spring Festival at night, when the cherry trees glow pink with lights!
For those who also enjoy fresh berries, the April Nonsan Strawberry Festival is another reason to visit this city in the spring. Visitors can taste jams, admire ornate sculptures made from strawberries, enjoy strawberry honey, hot sauce, pancakes and even experience strawberry picking from a field nearby. Families will also love the Lotus Lantern Festival of Seoul, where a massive parade will provide a live show of dance, traditional music, and a hands-on lantern making opportunity for parents and kids.  Tea-drinkers will want to explore the Boseong Green Tea Festival, hosted by the largest green tea producer in the country, just outside the city of Seoul.  Visitors can harvest leaves, mix teas and taste various green-tea infused baked goods and snacks, while enjoying live music concerts.  All of these cultural experiences and delightful festivals make spring the best time to visit Seoul.
However, no matter what time of the year you visit, traveling to and from Seoul promises to be a pleasant experience.  The Incheon International Airport has been ranked as the world's best airports for nine consecutive years (2005-2013).  It has a golf course, a casino, a spa and even an ice skating rink to entertain travelers as they prepare to fly.  More vacationers are being drawn to Seoul as it has become one of the world's most economically powerful cities, with historical, technological and cultural significance enough to satisfy the highest of expectations.
From the moment you arrive, Seoul is a city of constant activity 24-hours a day.  Rentable study rooms, quirky cafes, themed restaurants, elegant spas and shopping centers frequently provide their services at all hours of the day and night.  The Gangnam district in the south has innumerable glamorous venues, and brightly lit streets that stay busy all night long.  The best part is Seoul is a city known for its safety; so visitors don't need to worry about being caught out late.
For food-lovers, it is impossible to be disappointed in Seoul.  The famous Korean barbeque needs no advertising; and for those who want to enjoy a plethora of flavors, each Korean meal comes with numerous add-ons and side dishes with free refills.  From kalbi (famous barbeque ribs) to bibimbap (a popular dish of roots, marinated beef and chili sauce), "hangover stew" (a hearty healer meant to cure the long nights of fun in Korea's capital city), green tea tiramisu and fresh octopus, the options are an endless list of flavorful delights to curb every craving.
This city is a great place for history buffs too.  From its foundation in 18 BC, it was one of the Three Kingdoms in Korea, with memorials, heritage sites and museums enough to keep travelers busy.  Families also love going to Seoul, if for no other reason than to visit Lotte World, the second-biggest indoor theme park in the world.  For outdoorsy families, the Han River is also a great place to enjoy the sunshine and rent bikes to ride in the beautiful surrounding parks.
Seoul is a tech-lover's heaven and the most "wired" cities in the world.  Known for having unique technological advances from the world's highest broadband connection to internet on the subway system, the people of Seoul are constantly connected.  CNN ran a report stating that 95 % of homes in Seoul have gone wireless (compared to the USA's 60%); the average smart phone manages anything from apartment locks/triggers to instant-payments etc.
From an aesthetic perspective, the sky-rise buildings are technological works of art as well.  The new Tower Infinity is a reflective structure which appears invisible due to cameras reflecting real time images on the exterior building panels.  The Lotte World Tower is projected to be one of the tallest buildings when it is finished in 2015, with the highest observation deck located on the 123rd floor.  Of the 100-plus museums in Seoul, the many tech-museums feature the latest developments on the market, making this city one of the most fascinating places in the world to explore future technologies.
South Korea has been described as the "land of the morning calm" in Asia.  Nestled near both mountains and water, the capital city of Seoul combines the best of Korean history and heritage with the most modern conveniences and technologies the world has to offer.  It is a city unlike any other and we at Panda ® Online would love to help you experience it firsthand.