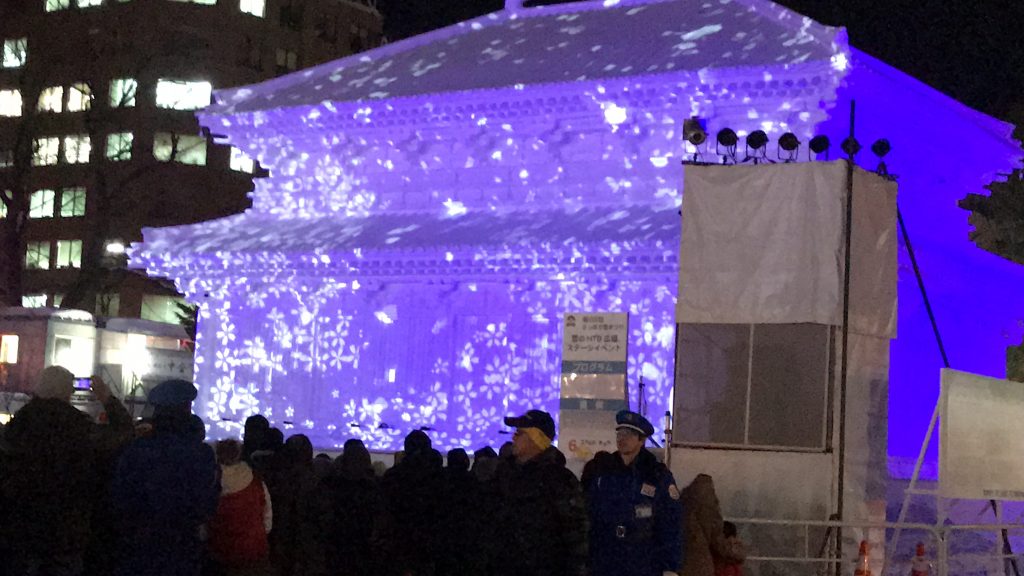 Thank you to those who joined us on our most recent Sapporo Snow Festival tour and for those who shared their experiences. Here are a few testimonies from our loyal clients.
Sapporo Snow Festival Tour Customer Comments
John, thank you for a wonderful tour, once again and for keeping us company at the end of the line. Looking forward to more tours in the future. – Bobbie and Ralph Omoto

John, thank you very much for taking great care of us and for a wonderful first-time trip to Japan (for Jeannie).

Aloha. – Jeannie and Walter.

John, it's been a pleasure traveling with you. Looking forward for the next one. Mahalo, me kealoha pumehana malama pono. – The Kelii's, Dan and Doreen

John, enjoyed the trip, and had a lot of fun. Thanks.- Jeanette (Pua) Furtado

John, mahalo for everything.  Ahui hou. – Ella Camacho

John, thank you for everything. – Geri Young

Thank you so much for a wonderful experience throughout Japan. – Leigh Ostendorp

John, thank you so much for all of your hard work. I had a really good time! – Jalina

John, Thank you so very much for everything! Love. – Didi Todd
From Randall and Grace

Hi John,
Thank you for an enjoyable, very interesting and exciting 65th Sapporo Snow Festival Tour!  The weather was perfect, a little wind and lots and lots of ice and snow. Seeing snow falling was the first for both of us.  It was very beautiful!  The ice sculptures at Lake Shikotsu, Susukino and Odori Park are unbelievable.  The food was delicious so we tried different dishes that only Japan has. Our room at the hotels was very comfortable, but best of all, we had 2 tour escorts that made sure we were okay.
Thank you again for making our trip a memorable one. Take care and hope to go on a tour with Panda Travel again.
Randall and Grace
From One of Our Employees



Aloha Tsui Ohana,
Two weeks ago was my very first time going to Japan which was an amazing tour with our very own Panda Travel ® tour package,  Sapporo Snow Festival Tour #2. It was an excellent tour and an unforgettable trip that I will cherish for a lifetime. Everyone on the tour told me they had an awesome time and that the price we paid for the tour was so worth it.
As for myself I believe I was a great help on this tour as a paid customer but also as a Panda Travel employee by making sure everyone was checked in at the Honolulu Airport. I made sure one of our customer that was traveling alone was safe and did not forget any of his valuables behind.  One day I even took off my beanie and ear muffs and put it on him to use because it was cold and snowing which he did not have no covering for his head to keep him warm or from getting sick. But mainly making sure everyone had a wonderful time during the whole trip!
This has been a dream come true for me to go to this spectacular Sapporo Snow Festival with my very own employer, Panda Travel.
Mahalo nui loa,
Leiala Cook