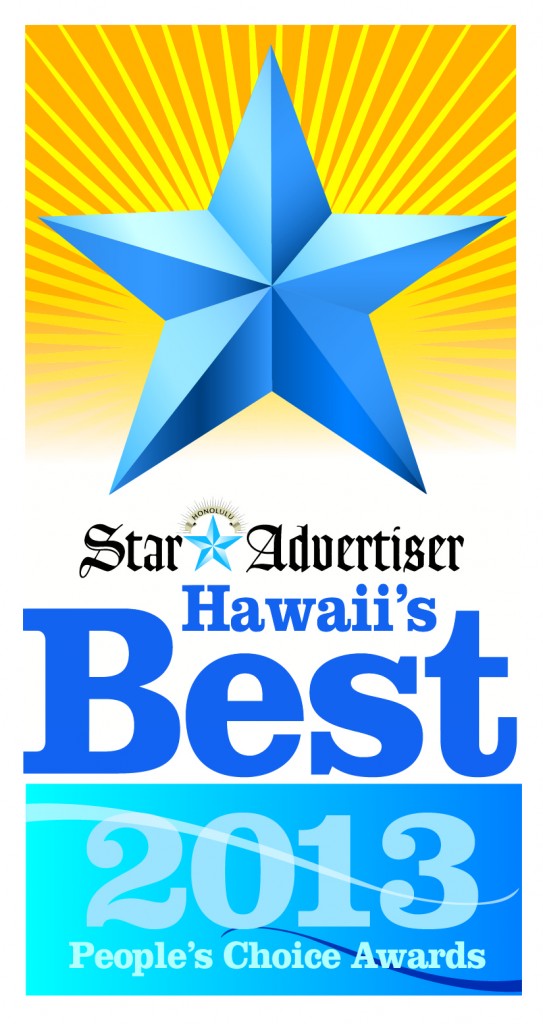 Mahalo!
We would like a extend a heartfelt mahalo to all of the Honolulu Star Advertiser readers who voted Panda Travel ® as one of Hawaii's best travel agencies.  We are very grateful to the ongoing loyalty and business of our valued customers.  Panda Travel ® is very humbled and most appreciative of the kinds of wonderful people that we are privileged to have as customers and we will continue to strive to live up to our clients' expectations and desires.
Our Company
Our company has served the people of Hawaii and the traveling public from the mainland as well as from international destinations worldwide since 1978.  Since then, the company has grown to become the largest travel agency in the Aloha State as well as become the largest travel wholesaler and travel consolidator in Hawaii, through its sister company Pan Tours.  The company also now operates a number of state-of-the-art online travel reservations websites, such as Panda ® Online,  Air to Hawaii, Hawaii Hotel Deals, Hawaii Gay Travel, Discount Hawaii Hotels and Hawaii Interisland Flights that offer discounts on flights packages to, from and within the Hawaiian Islands as well as special deals on all inclusive Hawaii vacation packages.  Panda Travel ® also has a sister company, called Pali Tours and Travel that specializes in offering personalized guided tours to China and the rest of Asia.
Our Continuing Commitment
We at the Panda ® family of companies pledge to do our best in offering the best value travel services and vacation packages that we can offer and we look forward to continuing to serve both kama'ainas and mahahinis alike during this year and the years to come.  Mahalo again to all of our valued clients in the 50th State of Hawaii, the US mainland and the rest of the world for continuing to support us.