arrow_backPrevious
Nextarrow_forward
Traveling the Tokaido Road Summer Break 2022 – Tour #1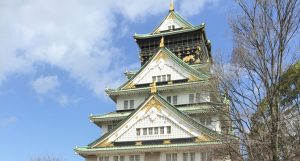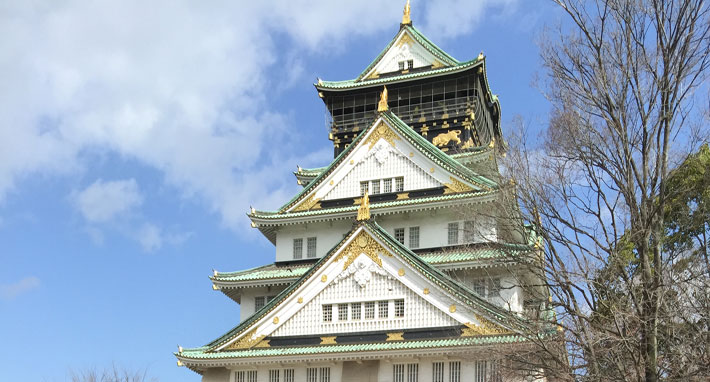 June 1st- June 9th , 2022 escorted from Honolulu
$2,850 per person triple occupancy; $2,895 per person double occupancy; $3,395 single occupancy
The Tokaido highway started out as a dusty and lonely dirt road, avoided by commoners, infested by bandits and scoundrels who preyed on the innocent few who dared travel its length. More than just a road, the Tokaido (eastern sea route) took on a life of its own as it evolved into Japan's most important thoroughfare during the Edo period, connecting the great cities of Edo and Kyoto. Nobles, military, and peasants alike made up the pulse of the road's life, and its scenic landscapes and diverse travelers have been highlighted in history books and artistically portrayed in art and literature.
It is an amazing story and whether you are a seasoned traveler or first-time visitor to Japan, this tour offers you a sampling of all that Japan has to offer, from unique locales to "must see" tourist attractions. Skyscrapers to ancient temples and sacred mountains, a variety of experiences awaits you – ride the bullet train, Mt. Fuji's 5th Station, Nara's awe-inspiring Great Buddha, visit the tea fields and enjoy a hands-on experience, traditional Japanese markets, shopping street, and much, much more!
For modern day shopping and sightseeing, we have included teamLab Borderless, a world of artworks without boundaries, a museum without a map, Shibuya Sky, a new landmark facing world-famous Shibuya Scramble Crossing and Odaiba is a high-tech entertainment hub on an artificial island in Tokyo Bay.
The tour begins in Osaka, a spirited city and Japan's third largest, its center cloaked in dazzling neon billboards. The city's unofficial slogan is kuidaore ('eat until you drop'), and it seems that everyone is always out for a good meal – and a good time.
And then to Kyoto, Japan's spiritual heart, a city of 2000 temples and shrines as well as true masterpieces of architecture. There's also Nara, Shizuoka, Mt. Fuji area and we end in Tokyo, Japan's capital is a city always on the move. It dazzles with its traditional culture and passion for everything new. When you are looking for fun, Tokyo delivers. You will leave understanding why Tokyoites are fond to say, "to be tired of Tokyo is to be tired of life".
Your Traveling the Tokaido Road Summer Break Tour #1 – 2022 – includes:
Round trip airfare via Hawaiian Airlines from Honolulu.
Note: Airline baggage fees are additional and paid directly to the carrier.
7 nights' accommodations in first class hotels.
Daily sightseeing with local English-speaking guide throughout the tour
Admission fees included based on itinerary
Inflight meals, breakfast daily at your hotel and 1 dinner
All transportation via private charter bus
All tour related taxes included in price
Panda Travel® escorts throughout your tour.
Reserve with $75 per person deposit, refundable up to 60 days prior to departure, April 1st , 2022
Final payment due by April 15th , 2022. Package is non-refundable after this date.
Special Assistance: At the time of reservation, you must inform Panda Travel® of any disability requiring special attention. We reserve the right to cancel your reservation should your disability/special need deemed not suitable for the tour or if you are not accompanied by a companion to provide the assistance you will require.
Not included in the tour:
Gratuities for local English speaking guide
Additional baggage fee charges from the airlines.
Alcohol and soft drinks with meals
Please note:
A minimum of 16 participants required for tour to operate.
A valid passport is required of all U.S. citizens & must be valid at least 6 months from the return tour date. Non-U.S. passport holders need to check with the Japanese Consulate to see if a visa is required.
Land tour cost is based on current currency conversion rates. Should there be any major changes that would affect the cost, we will advise and you will have the option to cancel with full refund or pay the difference.
Air ticket fare is guaranteed; however taxes, fees and fuel surcharges are subject to change until tickets are issued. If there is any difference at ticketing date, approximately 45 days out, we will advise you.
We highly recommend the purchase of trip cancellation insurance.
Land Tour Operator is Nippon Travel Agency.
Click here for more information
From $2,850 per person triple occupancy
From $2,985 per person double occupancy
From $3,395 per person single occupancy
Space is Limited!
Flight Schedule
06/01/22 – Depart Honolulu on Hawaiian Airlines flight 449 at 2:25 pm and arrives in Kansai at 6:45 pm, 06/02
06/09/22 – Depart Haneda on Hawaiian Airlines flight 458 at 9:20 pm and arrive in Honolulu at 9:55 pm (same day).
Group #12736
More Information...
Additional Tours
Tokyo's Festival of Flowers Tour 2022-1 SPOT LEFT!
April 17-24, 2022. Starting from: $2,449 per person double or triple occupancy
Details
Tokyo Flowers and Omiyage Tour 2022
April 18-24, 2022. Starting from: $2,195 per person double or triple occupancy
Details
Niigata, Sado Island and Tokyo Spring Explorer 2022
April 11-21, 2022. Starting from: $3,795 per person double or triple occupancy
Details
Kyushu Festival of Flowers 2022
April 17-24, 2022. Starting from: $2,895 per person double or triple occupancy
Details
Hokkaido Spring Explorer and Cherry Blossom Tour 2022
April 30-May 8, 2022. Starting from: $4,095 per person triple occupancy
Details