arrow_backPrevious
Nextarrow_forward
Traveling the Tokaido Road-Fall Foliage Tour 2019-GUARANTEED!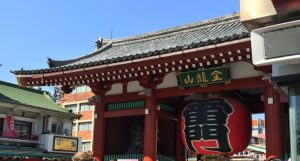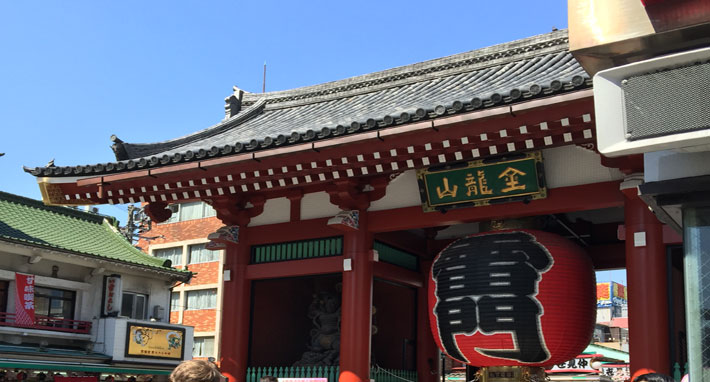 November 12-20, 2019 from Honolulu
From: $3,095 per person triple occupancy; $3,195 double occupancy; $3,795 single occupancy
Roads are an essential part of civilization. They help people travel and discover many different places. In Japan, the Tōkaidō (East Sea Road) was considered the most important route used during the Edo period. Stretching along the Pacific Coast from Osaka to Edo (Tokyo), two to three weeks on foot, was always an adventure.
A fresh, new itinerary kept all the favorites and added in new spots to explore the Kawagoe Town, known as "Little Edo", its main street filled with a well-preserved collection of century-old kura, or warehouses, that still double as stores, workshops, and homes. Here, we also will be visiting Hikawa Shrine, known as the "love Shrine", a visit to the Matsumoto Soy Sauce Factory, the Candy Lane Street along with free time to explore.
There's more, a visit to Samurai Museum in Tokyo, the Itchiku Kubota Art Museum, a fruit picking experience, and evening out in Kyoto to see the Kodaiji Temple Light Up followed by a Japanese dinner with Maiko Dancer, bullet train ride, a cable car ride up the mountain in Kobe as well as a sake brewery visit. Oh, by the way, there's a complete free day in Osaka, right by the Sinsaibashi covered Shopping Arcade to that you can shop all day long.
This leisurely passed tour includes three nights in Tokyo and two nights each in Kyoto and Osaka. This tour will not disappoint and perfect for the seasoned traveler as well as first timer to Japan.
Traveling the Tokaido Road Fall Foliage Tour includes:
Round trip air via Hawaiian Airlines.
Seven nights in first class hotel accommodations.
In flight meals, breakfast daily at your hotel, 4 lunches & 1 dinners.
English speaking guide and Panda Travel ® representative throughout your journey.
All transportation via charter bus.
Daily sightseeing per itinerary.
Admission fees included based on itinerary.
Reserve with a $200 per person non refundable deposit.
Final payment due by September 6th, 2019. Package is non-refundable after this date.
Not included in the tour:
Alcohol & soft drinks with meals
Gratuities for the local Japanese English speaking guide
Additional baggage fee charges from the airlines.
Please note:
A minimum of 16 participants required for tour to operate.
A valid passport is required of all U.S. citizens & must be valid at least 6 months from the return tour date. Non-U.S. passport holders need to check with the Japanese Consulate to see if a visa is required.
Land tour cost is based on current currency conversion rates. Should there be any major changes that would affect the cost, we will advise and you will have the option to cancel with full refund or pay the difference.
Air ticket fare is guaranteed; however taxes, fees and fuel surcharges are subject to change until tickets are issued. If there is any difference at ticketing date, approximately 45 days out, we will advise you.
We highly recommend the purchase of trip cancellation insurance.
Land Tour Operator is Nippon Travel Agency.
Starting from $3,095 per person triple occupancy
Starting from $3,195 per person double occupancy
Starting from $3,795 per person single occupancy
Space is Limited!
Flight Schedule
11/12/19 – Depart Honolulu on Hawaiian Airlines flight 821 at 1:40 pm and arrives in Narita at 6:00 pm, 11/13.
11/20/19 – Depart Kansai on Hawaiian Airlines flight 450 at 8:45 pm and arrives in Honolulu at 9:25 pm (same day).
Group #12058
More Information...
Additional Tours
Alpine Route Adventure plus Tokyo Fall Foliage in Japan's Northern Alps
September 29th -October 7th , 2019. Starting from: $3,395 per person triple occupancy;
Details
Along the Cassiopeia Road Fall Break 2019-SOLD OUT!
October 5-14, 2019. Starting from: $3,695 per person double or triple occupancy.
Details
Kanto Fall Break Explorer Tour 2019-SOLD OUT!
October 6-14, 2019. Starting ffrom: $2,750 per person triple occupancy
Details
Land of the Samurai Fall School Break Tour 2019 #1-LAST 5 SEATS!
October 5-14, 2019. Starting from: $3,195 per person double or triple occupancy
Details
Columbus Day Sapporo & Otaru Omiyage Weekender Tour 2019-GUARANTEED!
October 8-13, 2019
Starting from: $2,095 per person double or triple occupancy
Details