arrow_backPrevious
Nextarrow_forward
Tokyo Memorial Day Omiyage Weekender and Sumo Tour 2020-SOLD OUT!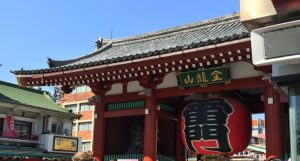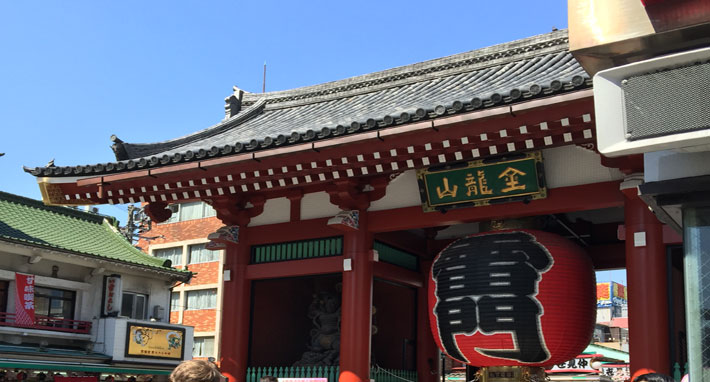 May 20 -25, 2020 – Escorted from Honolulu
From: $1,895 per person double or triple occupancy; $2,195 single occupancy
Omiyage is a gift or souvenir you give to friends, coworkers, and family after returning home from a trip. It is so much more than just an edible souvenir. Here in Hawaii, bringing back omiyage from Japan is almost a tradition.
Tokyo, a modern city, full of glass towers, wide avenues, and constant activity. However, there are hidden time-warps scattered throughout the city that have somehow evaded modernization and offer a rare glimpse into Tokyo's past. Join us on this fun filled Memorial Day Weekend tour to Tokyo we discover Tokyo's backstreets and shopping arcades in search of the best "small kine" shopping this city has to offer.
All the favorites are included; Tsukiji, Ameyoko, Asakusa and Arcakit Kinshicho to visit the biggest Daiso in Tokyo.
We have a new discovery, Kichijoji, a neighborhood to the west of Tokyo. It has been an entertainment and shopping center since markets and shopping streets began to develop around the station after World War II.
It's not all about shopping as we have included Jindai Botanical Garden to view the roses, a hands-on paper lantern painting experience and a truly unique experience, seats at the Tokyo Grand Sumo May Tournament 
When you are looking for fun, Tokyo delivers. You will leave understanding why Tokyoites are fond to say, "to be tired of Tokyo is to be tired of life".
Tokyo Memorial Day Omiyage Weekend and Sumo Tour 2020 includes:
Round trip air via Hawaiian Airlines from Honolulu.
Four nights at the Sunshine City Prince Hotel.
In-flight meals, breakfast daily at your hotel.
English speaking guide and Panda Travel ® representative throughout your journey.
All transportation via charter bus.
Daily sightseeing per itinerary.
Admission fees included based on itinerary.
Reserve with a $200 per person non refundable deposit.
Final payment due by March 20th , 2020. Package is non-refundable after this date.
Non-Refundable deposits are valid only for the tour that it is booked for & cannot be transferred to another tour.
Not included in the tour:
Alcohol & soft drinks with meals
Gratuities for the local Japanese English speaking guide
Additional baggage fee charges from the airline.
Please note:
A minimum of 16 participants required for tour to operate.
A valid passport is required of all U.S. citizens & must be valid at least 6 months from the return tour date. Non-U.S. passport holders need to check with the Japanese Consulate to see if a visa is required.
Land tour cost is based on current currency conversion rates. Should there be any major changes that would affect the cost, we will advise and you will have the option to cancel with full refund or pay the difference.
Air ticket fare is guaranteed; however taxes, fees and fuel surcharges are subject to change until tickets are issued. If there is any difference at ticketing date, approximately 45 days out, we will advise you.
We highly recommend the purchase of trip cancellation insurance.
Special Assistance: At the time of reservation, you must inform Panda Travel® of any disability requiring special attention. We reserve the right to cancel your reservation should your disability/special need deemed not suitable for the tour or if you are not accompanied by a companion to provide the assistance you will require.
Land Tour Operator is Nippon Travel Agency.
Starting from $1,895 per person double or triple occupancy
Starting from $2,195 per person single occupancy
Space is Limited!
Flight Schedule
05/20/20 – Depart Honolulu on Hawaiian Airlines flight 821 at 2:15 pm and arrives in Narita at 6:00 pm, 5/21.
05/25/20 – Depart Narita on Hawaiian Airlines flight 822 at 9:00 pm and arrive in Honolulu at 9:30 am (same day).
Group #12321
More Information...
Additional Tours
Tokaido Road Cherry Blossom Tour 2020-LAST 2 SPOTS!
March 27- April 5, 2020. Starting from: $3,595 per person triple occupancy; $3,695 double occupancy
Details
Shikoku and Kansai Cherry Blossom Tour-SOLD OUT!
April 3rd-11th , 2020. Starting from: $3,195 per person double or triple occupancy
Details
Niigata, Sado Island and Tokyo Spring Explorer Tour 2020 #1-SOLD OUT!
April 11-20, 2020. From: $3,495 per person double or triple occupancy
Details
Niigata, Sado Island and Tokyo Spring Explorer Tour 2020 #2-SOLD OUT!
April 12-21, 2020. From: $3,495 per person double or triple occupancy
Details
Niigata, Sado Island and Tokyo Spring Explorer Tour 2020 #3
April 13-22, 2020. Starting from: $3,495 per person double or triple occupancy.
Details