arrow_backPrevious
Nextarrow_forward
Tokyo Labor Day 2022 Omiyage Weekender Tour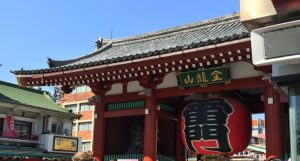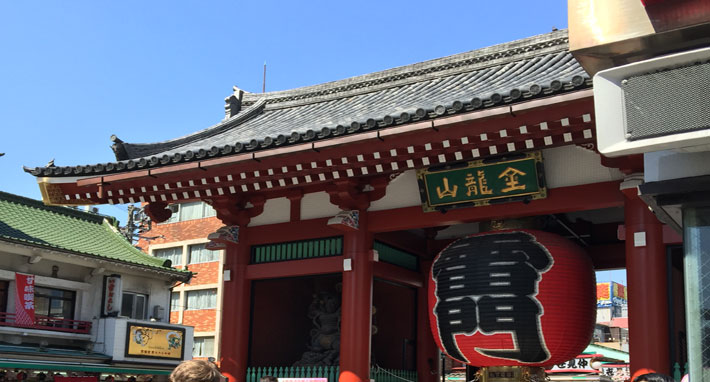 August 31st-September 5th , 2022 escorted from Honolulu
$2,045 per person double or triple occupancy; $2,245 single occupancy
Cancel for any reason up to 60 days prior-FULL REFUND!
Omiyage is a gift or souvenir you give to friends, coworkers, and family after returning home from a trip. It is so much more than just an edible souvenir. Here in Hawaii, bringing back omiyage from Japan is almost a tradition. 
Tokyo is a modern city, full of glass towers, wide avenues, and constant activity; however, there are hidden time-warps scattered throughout the city that have somehow evaded modernization and offer a rare glimpse into Tokyo's past. Join us on this fun filled Fall Omiyage Weekend tour as we discover Tokyo's backstreets and shopping arcades in search of the best "small kine" shopping this city has to offer.
We have included the must do favorites, Tsukiji, Ameyoko Market and Asakusa along with new additions, Shibuya Sky, a new landmark facing world-famous Shibuya Scramble Crossing and Tokyo Solamachi. There's also a visit to Aeon Mall Makuhari Shin-Toshin, a shopaholics dream come true, home to 350 stores.
There is also a day trip to Enoshima and Kamakura, its most recognizable landmark, Kotoku-in Temples' Great Buddha.
Accommodations for our 4-night stay is at Sunshine City Prince Hotel, with direct access to the Sunshine City Mall and in the heart of Ikebukuro. This popular area of Tokyo offers plenty of entertainment, shopping, and dining options. Besides the two major department stores, Tobu, and Seibu, you will also find a Mega Don Quijote, Uniqlo, and Bic Camera. 
When you are looking for fun, Tokyo delivers. It is undeniably one of the planet's most exciting cities. You will leave understanding why Tokyoites are fond to say, "to be tired of Tokyo is to be tired of life".
Your Tokyo Labor Day Omiyage Tour  – 2022 – includes:
Round trip airfare via Hawaiian Airlines from Honolulu.
Note: Airline baggage fees are additional and paid directly to the carrier.
4 nights' accommodations in first class hotels.
Daily sightseeing with local English-speaking guide throughout the tour
Admission fees included based on itinerary
Inflight meals, breakfast daily at your hotel.
All transportation via private charter bus
All tour related taxes included in price
Panda Travel® escorts throughout your tour.
Reserve with $75 per person deposit, refundable up to 60 days prior to departure, July 1st , 2022
Final payment due by July 15th , 2022. Package is non-refundable after this date.
Special Assistance: At the time of reservation, you must inform Panda Travel® of any disability requiring special attention. We reserve the right to cancel your reservation should your disability/special need deemed not suitable for the tour or if you are not accompanied by a companion to provide the assistance you will require.
Not included in the tour:
Gratuities for local English speaking guide
Additional baggage fee charges from the airlines.
Alcohol and soft drinks with meals
Please note:
A minimum of 16 participants required for tour to operate.
A valid passport is required of all U.S. citizens & must be valid at least 6 months from the return tour date. Non-U.S. passport holders need to check with the Japanese Consulate to see if a visa is required.
Land tour cost is based on current currency conversion rates. Should there be any major changes that would affect the cost, we will advise and you will have the option to cancel with full refund or pay the difference.
Air ticket fare is guaranteed; however taxes, fees and fuel surcharges are subject to change until tickets are issued. If there is any difference at ticketing date, approximately 45 days out, we will advise you.
We highly recommend the purchase of trip cancellation insurance.
Land Tour Operator is Nippon Travel Agency.
SPECIAL NOTE: Thank you for signing up for our Tokyo Labor Omiyage weekender tour. As final payment is due 1JUL, we want to let you know the following changes.
On the "Free Day" we will have to add a tour with a guide. Because of this restriction we will need to collect $50 more per person to cover the cost of the this change plus extended hours for the guide throughout the tour.
DAY 4: INSTEAD OF FREE DAY
BREAKFAST: HOTEL
9:30A MET BY ENGLISH SPEAKING GUIDE AT HOTEL
9:30A FULL DAY TOUR BY PUBLIC TRANSPORTATION FOR TOKYO
10:00 – 11:00 *MEIJI JINGU SHRINE
11:15 – 14:15 *HARAJUKU & OMOTESANDO
14:45 – 16:00 *SUGAMO JIZO SHOPPING STREET
16:30 *ARRIVE HOTEL
Please refer to the attached Japan Entry Procedure. Basically you will need the following:
*Japan Visa
*Covid test 48 – 72 hours prior to departure
*need to have Iphone/smartphone or Ipad
*safe travels app SOS
*Insurance that will cover Covid
The above restrictions subject to change. We will update changes once we know of it. Thank you for your understanding and cooperation.
Click here for more information
From $2,045 per person double or triple occupancy
From $2,245 per person single occupancy
Space is Limited!
Flight Schedule
08/31/22 – Depart Honolulu on Hawaiian Airlines flight 863 at 1:55 pm and arrives in Haneda at 5:10 pm, 09/01
09/05/22 – Depart Haneda on Hawaiian Airlines flight 458 at 9:20 pm and arrive in Honolulu at 10:10 am (same day).
Group #12766
More Information...
Additional Tours
Tokyo 4th of July Omiyage Weekender Tour-2022
June 29 - July 4, 2022. Starting from: $1,995 per person double or triple occupancy
Details
Sapporo, Otaru, Asahikawa & Furano 4th of July Omiyage Weekender
June 30-July 6, 2022. Starting from $2,995 per person triple occupancy
Details
Traveling the Tokaido Road Summer Break 2022 – Tour #3
July 2-11, 2022. Starting from: $3,250 per person triple occupancy
Details
Hokkaido's Great Northern Tour 2022 SOLD OUT!
July 21-31, 2022. Starting from: $4,595 per person triple occupancy
Details
Hokkaido Autumn Treasure Tour 2022
September 20-30, 2022. Starting from: $3,995 per person triple occupancy
Details