arrow_backPrevious
Nextarrow_forward
Takayama Spring Festival & Cherry Blossoms Tour 2020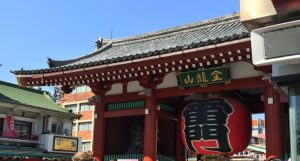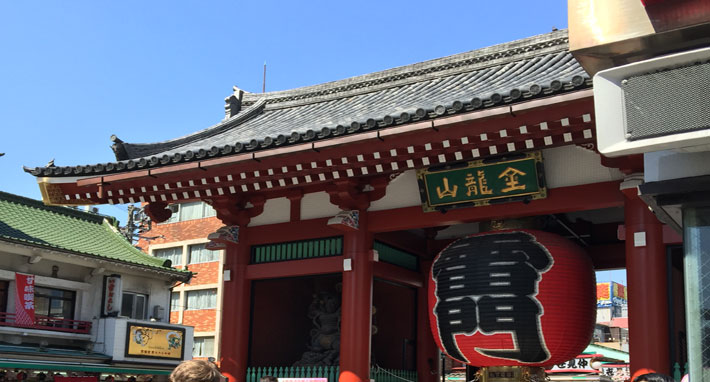 April 10-19, 2020 – Escorted from Honolulu
From: $3,895 per person triple occupancy; $3995 per person double occupancy; $4,795 single occupancy
Reserve by October 1st– SAVE $50 per person
Gorgeous festival floats color the town, along with the blooming cherry blossoms, and "karakuri" marionettes put on a breathtaking performance! Come along and experience this very special 2020 Takayama Spring Festival Tour.
Thought to be around 400 years old, the Takayama Festival is counted as one of the three most beautiful festivals in Japan. It is held every spring and autumn, and it shows-off what is great about the Hida region. The focal point and must-see attraction of the festival are the beautiful festival floats, which are products of the fabulous artisanship of the Hida masters. With elaborate, artistic ornaments, masterfully designed marionettes exhibit incredibly dexterous movements, and clever contraptions for maneuvering them around town. The floats are really masterpieces in their own right! At nighttime, the floats are covered with lanterns, and the parade of these floats creates a beautiful fantasy world completely different from the daytime procession.
Yet, this is just the beginning as we have also included the very best of Osaka & Kyoto along with Shirakawago Village and Kanazawa. We end in Tokyo, Japan's capital for 3 days where we have included a complete free day for shopping or sightseeing on your own.
 There're also three garden visits, two bullet train rides, a hands-on gold leaf pasting experience and TeamLab Borderless, a world of artworks without boundaries, a museum without a map. 
Takayama Spring Festival & Cherry Blossoms Tour 2020 includes:
Round trip air via Hawaiian Airlines from Honolulu.
Eight nights in first class hotels.
In-flight meals, breakfast daily at your hotel, 3 lunches and 2 dinners.
English speaking guide and Panda Travel ® representative throughout your journey.
All transportation via charter bus.
Daily sightseeing per itinerary.
Admission fees included based on itinerary.
Reserve with a $200 per person nonrefundable deposit.
Final payment due by February 5th, 2020. Package is non-refundable after this date.
Non-Refundable deposits are valid only for the tour that it is booked for & cannot be transferred to another tour.
Not included in the tour:
Alcohol & soft drinks with meals
Gratuities for the local Japanese English speaking guide
Additional baggage fee charges from the airline.
Please note:
A minimum of 16 participants required for tour to operate.
A valid passport is required of all U.S. citizens & must be valid at least 6 months from the return tour date. Non-U.S. passport holders need to check with the Japanese Consulate to see if a visa is required.
Land tour cost is based on current currency conversion rates. Should there be any major changes that would affect the cost, we will advise and you will have the option to cancel with full refund or pay the difference.
Air ticket fare is guaranteed; however taxes, fees and fuel surcharges are subject to change until tickets are issued. If there is any difference at ticketing date, approximately 45 days out, we will advise you.
We highly recommend the purchase of trip cancellation insurance.
Special Assistance: At the time of reservation, you must inform Panda Travel® of any disability requiring special attention. We reserve the right to cancel your reservation should your disability/special need deemed not suitable for the tour or if you are not accompanied by a companion to provide the assistance you will require.
Land Tour Operator is Nippon Travel Agency.
Starting from $3,895 per person triple occupancy
Starting from $3,995 per person double occupancy
Starting from $4,795 per person single occupancy
Space is Limited!
Flight Schedule
04/10/20 – Depart Honolulu on Hawaiian Airlines flight 449 at 1:45 pm and arrives in Kansai at 6:45 pm, 4/11.
04/19/20 – Depart Narita on Hawaiian Airlines flight 822 at 9:00 pm and arrive in Honolulu at 9:10 am (same day).
Group #12292
More Information...
Additional Tours
Hokkaido's Winter Festivals 2020-Tour #2-GUARANTEED!
February 4th-12th , 2020. Starting from: $3,495 per person double or triple occupancy
Details
Hokkaido's Winter Festivals 2020-Tour #3-GUARANTEED!
February 6th-14th , 2020. Starting from: $3,495 per person double or triple occupancy
Details
71st Sapporo Snow Festival Weekender 2020-Tour #2-SOLD OUT!
February 8th -14th , 2020. Starting from: $2,695 per person double or triple occupancy
Details
Valentine's & President's Day Omiyage Weekender-SOLD OUT!
February 12-17, 2020.. Starting from: $1,695 per person double or triple occupancy
Details
2020 Historical Japan Spring Break Tour
March 14-22, 2020. Starting from: $2,895 per person triple occupancy;
Details