arrow_backPrevious
Nextarrow_forward
Sapporo, Asahikawa, and Otaru Memorial Day Omiyage Weekender Tour 2020-GUARANTEED!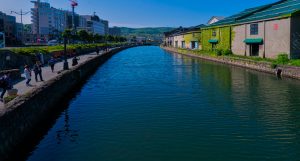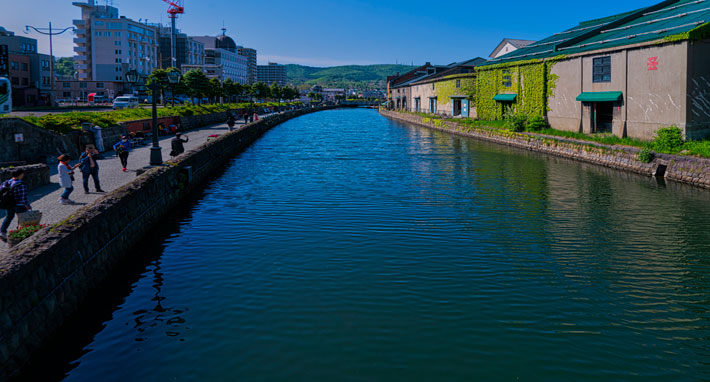 May 21-27, 2020 – Escorted from Honolulu
From: $2,295 per person double or triple occupancy; $2,495 single occupancy
Reserve by November 1st– Save $50 per person
Omiyage is a gift or souvenir you give to friends, coworkers, and family after returning home from a trip. Omiyage is so much more than just an edible souvenir. Here in Hawaii, bringing back omiyage from Japan is almost a tradition.
Sapporo is one of Japan's most cosmopolitan cities. Its wide streets and tree lined boulevards give the city an almost European feel. Coffee shops and cafes proliferate throughout the city and the center is packed with a fantastic range of shops, restaurants, and bars. After a day of exploring the city you can get your energy back over a hot meal and the delicious liquid gold, Sapporo beer.
Otaru, one of Hokkaido's most popular tourist destination for Japanese visitors is a romantic port town steeped in a rich history that dates to its glory days as a major herring center. It was the terminal station for Hokkaido's first railroad and today nostalgic warehouses and buildings still like the picturesque canal district. There are great options for foodies and if you're into music boxes or any kind of glass objects, this is the place! 
There is more yet, as we venture to Asahikawa, Hokkaido 2nd largest city. While here, time to enjoy the local noodle dish, Asahikawa Ramen along with a visit to the Hokkaido Ice Pavilion, a fantastic world of snow and ice. If you have never experienced a Hokkaido winter, this is your chance!
We also included a stop at Sunagawa Highway Oasis where you will find everything Hokkaido under one roof, 2 sake breweries, the Sapporo Beer Factory, 2 fish markets, flower garden, and a hands-on experience.   
Come, join the fun on this unique Guy's & Gal's weekender. For the ladies, plenty of shopping opportunities including a free day in Sapporo. For the gents, eat, drink and be merry! 
Sapporo, Asahikawa, & Otaru Memorial Day Omiyage Weekender Tour 2020 includes:
Round trip air via Hawaiian Airlines from Honolulu.
Five nights in first class hotels.
In-flight meals, breakfast daily at your hotel & 1 lunch.
English speaking guide and Panda Travel ® representative throughout your journey.
All transportation via charter bus.
Daily sightseeing per itinerary.
Admission fees included based on itinerary.
Reserve with a $200 per person non refundable deposit.
Final payment due by March 23rd , 2020. Package is non-refundable after this date.
Non-Refundable deposits are valid only for the tour that it is booked for & cannot be transferred to another tour.
Not included in the tour:
Alcohol & soft drinks with meals
Gratuities for the local Japanese English speaking guide
Additional baggage fee charges from the airline.
Please note:
A minimum of 16 participants required for tour to operate.
A valid passport is required of all U.S. citizens & must be valid at least 6 months from the return tour date. Non-U.S. passport holders need to check with the Japanese Consulate to see if a visa is required.
Land tour cost is based on current currency conversion rates. Should there be any major changes that would affect the cost, we will advise and you will have the option to cancel with full refund or pay the difference.
Air ticket fare is guaranteed; however taxes, fees and fuel surcharges are subject to change until tickets are issued. If there is any difference at ticketing date, approximately 45 days out, we will advise you.
We highly recommend the purchase of trip cancellation insurance.
Special Assistance: At the time of reservation, you must inform Panda Travel® of any disability requiring special attention. We reserve the right to cancel your reservation should your disability/special need deemed not suitable for the tour or if you are not accompanied by a companion to provide the assistance you will require.
Land Tour Operator is Nippon Travel Agency.
Starting from $2,295 per person double or triple occupancy
Starting from $2,595 per person single occupancy
Space is Limited!
Flight Schedule
05/21/20 – Depart Honolulu on Hawaiian Airlines flight 441 at 1:10 pm and arrives in Chitose at 5:00 pm, 5/22.
05/27/20 – Depart Chitose on Hawaiian Airlines flight 442 at 7:45 pm and arrive in Honolulu at 8:10 am (same day).
Group #12330
More Information...
Additional Tours
Tokaido Road Cherry Blossom Tour 2020-LAST 2 SPOTS!
March 27- April 5, 2020. Starting from: $3,595 per person triple occupancy; $3,695 double occupancy
Details
Shikoku and Kansai Cherry Blossom Tour-SOLD OUT!
April 3rd-11th , 2020. Starting from: $3,195 per person double or triple occupancy
Details
Niigata, Sado Island and Tokyo Spring Explorer Tour 2020 #1-SOLD OUT!
April 11-20, 2020. From: $3,495 per person double or triple occupancy
Details
Niigata, Sado Island and Tokyo Spring Explorer Tour 2020 #2-SOLD OUT!
April 12-21, 2020. From: $3,495 per person double or triple occupancy
Details
Niigata, Sado Island and Tokyo Spring Explorer Tour 2020 #3
April 13-22, 2020. Starting from: $3,495 per person double or triple occupancy.
Details