arrow_backPrevious
Nextarrow_forward
New Years 2020 in Tokyo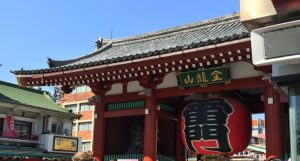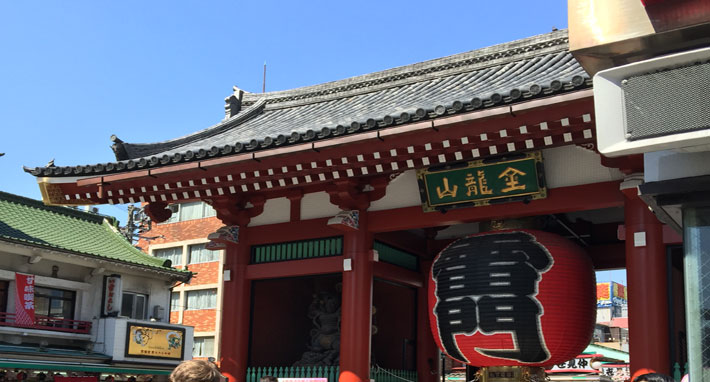 December 26, 2019-January 1, 2020
From: $2,995 per person double or triple occupancy; $3,595 single occupancy
Traveling to Japan during New Year's is a great opportunity to capture a rare glimpse into the modernization of traditional Japanese culture. It is a time when most Japanese people return home to partake in traditional ceremonies and festivities. On this very special Omiyage Weekender Tour, experience and be part of that tradition.
If shopping is on your list, we have it covered, with visits to Tsukiji Market, Ameyoko, Komachi dori in Kamakura and free time in Odaiba. There is also a free afternoon and evening in Ikebukuro where all the favorites are located- Don Quijote, Daiso 100-yen Store, UNIQLO and sister store GU, Tokyu Hands, the Sunshine City Mall and Seibu Department Store. 
We have also included a visit to Ueno Zoo to see the pandas and on New Year's Day time at Tokyo largest Daiso. We guarantee your first words will be, "Oh my gosh, this store is HUGE!" 
For sightseeing enjoy an overnight stay in Kamakura after seeing the Great Buddha so that we can visit the award-winning winter illumination, The Enoshima Sea Candle Illumination. There is also a visit to the Edo Period, Odawara Castle, Itchiku Kubota Art Musuem and views of Mt. Fuji from Oshino Hakkai.
New Year's Eve day includes a visit to Meiji Jinju Shrine and Shibuya Crossing Street just hours before the crowds arrive for the evening's welcoming of the new year. 
On New Years' Day it's all about tradition beginning with hatsumode, the years' first visit to a shrine. We will be visiting Nezu Shrine for the traditional prayer at the main hall and purchase lucky charms for a fortunate new year.
After celebrating New Years' Day in Tokyo, board your flight home and you get to do it all again, Hawaiian style with friends and family. It doesn't get much better than this. Join us, won't you.
Your New Year's 2020 in Tokyo tour includes:
Round trip air via Delta Air Lines from Honolulu.
Five nights first class accommodations
In flight meals, breakfast daily at your hotel, 3 lunches and 3 dinners.
English speaking guide and Panda Travel ® representative throughout your journey.
All transportation via charter bus.
Daily sightseeing per itinerary.
Admission fees included based on itinerary.
Reserve with a $200 per person nonrefundable deposit.
Final payment due by September 20th , 2019. Package is non-refundable after this date.
Not included in the tour:
Alcohol and soft drinks with meals.
Gratuities for the local Japanese English speaking guide.
Additional baggage fee charges from the airlines.
Please note:
A minimum of 16 participants required for tour to operate.
A valid passport is required of all U.S. citizens & must be valid at least 6 months from the return tour date. Non-U.S. passport holders need to check with the Japanese Consulate to see if a visa is required.
Land tour cost is based on current currency conversion rates. Should there be any major changes that would affect the cost, we will advise and you will have the option to cancel with full refund or pay the difference.
Air ticket fare is guaranteed; however taxes, fees and fuel surcharges are subject to change until tickets are issued. If there is any difference at ticketing date, approximately 45 days out, we will advise you.
We highly recommend the purchase of trip cancellation insurance.
Land Tour Operator is Nippon Travel Agency.
Click here for more information
Starting from $2,995 per person double or triple occupancy.
Starting from $3,595 single occupancy.
Space is Limited!
Flight Schedule
12/26/19 – Depart Honolulu on Delta Air Lines flight 181 at 11:04 am and arrives in Narita at 3:30 pm, 12/27.
01/01/20 – Depart Narita on Delta Air Lines flight 180 at 8:00 pm and arrive Honolulu at 7:55am. (same day).
Group #12148
More Information...
Additional Tours
Alpine Route Adventure plus Tokyo Fall Foliage in Japan's Northern Alps
September 29th -October 7th , 2019. Starting from: $3,395 per person triple occupancy;
Details
Along the Cassiopeia Road Fall Break 2019-SOLD OUT!
October 5-14, 2019. Starting from: $3,695 per person double or triple occupancy.
Details
Kanto Fall Break Explorer Tour 2019-SOLD OUT!
October 6-14, 2019. Starting ffrom: $2,750 per person triple occupancy
Details
Land of the Samurai Fall School Break Tour 2019 #1-LAST 5 SEATS!
October 5-14, 2019. Starting from: $3,195 per person double or triple occupancy
Details
Columbus Day Sapporo & Otaru Omiyage Weekender Tour 2019-GUARANTEED!
October 8-13, 2019
Starting from: $2,095 per person double or triple occupancy
Details