arrow_backPrevious
Nextarrow_forward
Memorial Day Holoholo Weekend to Kansai and Nagoya Tour 2022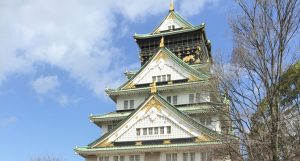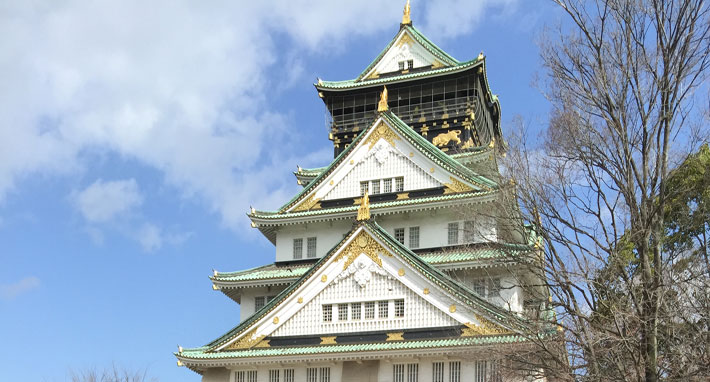 May 24th– May 30th , 2022 escorted from Honolulu
$2,450 per person triple occupancy; $2,495 per person double occupancy; $2,895 single occupancy
Come along and join us on this unique Memorial Day Holoholo Weekender tour to Kansai and Nagoya.
Kansai, Japan's spiritual and cultural capital offers so much to see and do, fantastic nightlife, peaceful temples and shrines, unlimited shopping, and delicious foods. And then, a day trip to Nagoya, the birthplace of Toyota and pachinko. Known as the "middle child", in the shadows of its older siblings, Osaka and Tokyo, Nagoya has much to offer, a cosmopolitan vibe, excellent shopping, and friendly Nagoyans. 
We begin with 3 nights in Kyoto, unlike any other city in Japan. There is a day trip to Ohara, an ancient farming village north of Kyoto. Nestled in the mountains, it is famous for its rural beauty and historical significance.
Our touring continues to Nagoya, the largest city in the Chubu region. Sit back, enjoy the bullet train ride as we are off for the day to explore some of this city's highlights.
We then continue to Nara and the well-preserved Edo period town of Imaicho, founded in the 1500's. What is special about this town is that residents are still living here, making it a living historical town. Enjoy time exploring its narrow lanes and traditional buildings. 
And now, off to Osaka, Japan's 3rd most populous city. Famous for its food, eating until you drop is common in Osaka. If shopping is on your list, Shinsaibashi Suji, a favorite with local folk will not disappoint. This covered shopping arcade is one of Osaka's oldest and busiest.
Our touring ends in Kobe, perched on a hillside sloping down to the sea, one of Japan's most attractive and cosmopolitan cities.
Come, join us on this fun-filled weekend. Yes, it's filled with quality omiyage shopping time, traditional shopping streets, the Kyoto JR Station and Aeon Mall, and a free day in Osaka, steps from Shinsaibashi. We have also included a sake brewery, cable car ride, bullet train, and a visit to Glicopia Kobe, where you can learn and sample Glico's popular snacks like Pretz and Pocky. 
Accommodations for our stay in Kyoto is at Miyako Hotel Kyoto Hachijo, across from the Kyoto JR Station and around the block from the Aeon Mall. In Osaka, we are at Hotel Monterey Grasmere Osaka, ideally located, a short walk from Shinsaibashi and Dotonbori.
Your Memorial Day Holoholo Weekend to Kansai and Nagoya Tour – 2022 – includes:
Round trip airfare via Hawaiian Airlines from Honolulu.
Note: Airline baggage fees are additional and paid directly to the carrier.
5 nights' accommodations in first class hotels.
Daily sightseeing with local English-speaking guide throughout the tour
Admission fees included based on itinerary
Inflight meals, breakfast daily at your hotel, and 1 lunch
All transportation via private charter bus
All tour related taxes included in price
Panda Travel® escorts throughout your tour.
Reserve with $75 per person deposit, refundable up to 60 days prior to departure, March 25th , 2022
Final payment due by April 8th , 2022. Package is non-refundable after this date.
Special Assistance: At the time of reservation, you must inform Panda Travel® of any disability requiring special attention. We reserve the right to cancel your reservation should your disability/special need deemed not suitable for the tour or if you are not accompanied by a companion to provide the assistance you will require.
Not included in the tour:
Gratuities for local English speaking guide
Additional baggage fee charges from the airlines.
Alcohol and soft drinks with meals
Please note:
A minimum of 16 participants required for tour to operate.
A valid passport is required of all U.S. citizens & must be valid at least 6 months from the return tour date. Non-U.S. passport holders need to check with the Japanese Consulate to see if a visa is required.
Land tour cost is based on current currency conversion rates. Should there be any major changes that would affect the cost, we will advise and you will have the option to cancel with full refund or pay the difference.
Air ticket fare is guaranteed; however taxes, fees and fuel surcharges are subject to change until tickets are issued. If there is any difference at ticketing date, approximately 45 days out, we will advise you.
We highly recommend the purchase of trip cancellation insurance.
Land Tour Operator is Nippon Travel Agency.
Click here for more information
From $2,450 per person triple occupancy
From $2,495 per person double occupancy
From $2,895 per person single occupancy
Space is Limited!
Flight Schedule
05/24/22 – Depart Honolulu on Hawaiian Airlines flight 449 at 2:10 pm and arrives in Kansai at 6:45 pm, 05/25
05/30/22 – Depart Kansai on Hawaiian Airlines flight 450 at 8:45 pm and arrive in Honolulu at 9:45 pm (same day).
Group #12731
More Information...
Additional Tours
Tokyo Flowers and Omiyage Tour 2022
April 18-24, 2022. Starting from: $2,195 per person double or triple occupancy
Details
Memorial Day Fukuoka, Unzen/Amakusa National Park and Kumamoto Omiyage Weekender Tour 2022
May 24-30, 2022. Starting from :$2,395 per person double or triple occupancy
Details
Tokyo Memorial Day Omiyage Weekender Tour 2022
May 25-30, 2022. Starting from: $1,995 per person double or triple occupancy
Details
Tokyo & Fukushima Omiyage Memorial Day 2022
May 25-June 1, 2022. Starting from: $2,795 per person double or triple occupancy
Details
Sapporo, Otaru & Asahikawa Memorial Day Omiyage Weekender Tour 2022
May 26-June 1, 2022. Starting from: $2,350 per person triple occupancy
Details