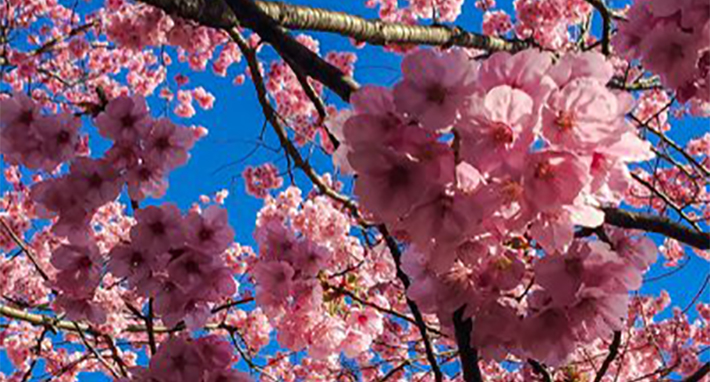 Magical Springtime in Korea 2019-GUARANTEED!
The Bloom of Cherry Blossoms
March 31st- April 7th, 2019-from Honolulu
From: $2,395 per person double or triple occupancy; $2,695 single occupancy
Reserve by September 1st-SAVE $50 per person!
For South Koreans, the arrival of spring guarantees a few things, hard-core hikers out in droves, fresh produce in the markets and trees up and down the peninsula blossoming into great swaths of soft pinks and yellows.
Springtime is famed as cherry blossom season and greatly anticipated in several cities and towns across South Korea. A palette of vibrant colors is revealed as nature awakes from its winter slumber and comes to life. The place to be this season is outdoors, whether to enjoy the breathtaking scenery or to participate in the numerous festivals that seem to sprout from the ground.
Join us on the "Magical Springtime in Korea" tour celebrating the best of food, flowers, bullet train ride and so much fun!
Your tour includes:
Round trip air via Hawaiian Airlines from Honolulu.(flight schedule)
Six nights in first class hotel accommodations.
In flight meals, breakfast daily at your hotel plus 6 lunches & 6 dinners
English speaking guide and Panda Travel ® representative throughout your journey.
All transportation via charter bus and rail.
Daily sightseeing per itinerary.
Admission fees included based on itinerary.
Reserve with a $200 per person non refundable deposit.
Final payment due by February 15, 2019. Package is non-refundable after this date.
Non-Refundable deposits are valid only for the tour that it is booked for & cannot be transferred to another tour.
Tour land cost is based on current currency conversion rates. Should there be any major changes that would affect the cost, we will advise and you will have the option to cancel with full refund or pay the difference.
Air ticket fare is guaranteed; however taxes, fees and fuel surcharges are subject to change until tickets are issued. If there is any difference at ticketing date, approximately 45 days out, we will advise you.
Not included in the tour:
Alcohol and soft drinks with meals.
Gratuities for the local English speaking guide.
Additional baggage fee charges from the airline.
Please note:
A minimum of 16 and maximum of 21 participants required for tour to operate.
A valid passport is required of all U.S. citizens.
Land Tour Operator is Rye Tours.
Starting from $2,395 per person double or triple occupancy
Starting from $2,695 single occupancy
Space is Limited!
Flight Schedule
03/31/19 – Depart Honolulu on Hawaiian Airlines flight 459 at 1:30 pm and arrives in Incheon at 8:00 pm, 04/01.
04/07/19 – Depart Incheon on Hawaiian Airlines flight 460 at 10:00 pm and arrive in Honolulu at 11:30 am (same day).