arrow_backPrevious
Nextarrow_forward
Kyushu Fall Foliage and Sumo Tournament 2020-GUARANTEED!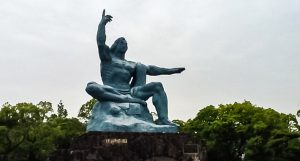 November 10-18, 2020 – Escorted from Honolulu
From: $2,995 per person double or triple occupancy; $3,295 single occupancy
Wind chimes and icy colors are essential in summer. Then its autumn, when a host of goodies are harvested one after the other. Autumn in Japan is magnificent. It may even be more visually stunning than the cherry blossoms of spring, maybe.
This Kyushu Fall Foliage Explorer is one you do not want to miss. This refreshed tour itinerary includes some of the best fall foliage viewing spots and activities that Kyushu has to offer. We begin and end on in one of Kyushu's favorite cities, Hakata offering just enough night life and great shopping. In addition, there are visits to three onsen towns, Sujiyu, Beppu and Yufuin. No Kyushu tour is ever complete without Kumamoto and the addition of an overnight stay in Saga, while relatively unknown, it is packed with its own charms.
Foliage viewing includes the 5-star rated Mt. Aso Daikanbo Peak Observatory, a drive along the Panorama Line to Mt. Aso, a ride on the resort train, Yufuin no mori, from Yufuin to Hakata and a gondola-like boat cruise on the Yanagawa River.
Ah, but so much more! We have seats to the Fukuoka Grand Sumo Tournament. It's the last major tournament of the year as wrestlers battle it out for 15 days to decide the eventual championship. 
Another unique addition, Hibikinada Green Park, it's theme of "encountering water, greenery, and animals." The parks' centerpiece, the rose garden with 320 different kinds of roses and 2500 rose plants. There's also, Hibiki Animal World with approximately 250 kangaroos that you can touch and feed, along with wallabies and wallaroo. In the Tropical House, get up close and personal with water dragons, chameleons, and other tropical reptiles. There's also a variety of birds and a butterfly museum. Hibikinada Green Park truly has something to offer everyone! 
There's more yet, please check out our day to day itinerary and join us on this unique Kyushu Fall Foliage tour!
Kyushu Fall Foliage and Sumo Tournament Tour 2020 includes:
Round trip air via Hawaiian Airlines from Honolulu.
Eight nights in first class hotels
In-flight meals, breakfast daily at your hotel, 4 lunches and 3 dinners
English speaking guide and Panda Travel ® representative throughout your journey.
All transportation via charter bus.
Daily sightseeing per itinerary.
Admission fees included based on itinerary.
Reserve with a $200 per person non refundable deposit.
Final payment due by September 11th, 2020. Package is non-refundable after this date.
Non-Refundable deposits are valid only for the tour that it is booked for & cannot be transferred to another tour.
Not included in the tour:
Alcohol & soft drinks with meals
Gratuities for the local Japanese English speaking guide
Additional baggage fee charges from the airline.
Please note:
A minimum of 16 participants required for tour to operate.
A valid passport is required of all U.S. citizens & must be valid at least 6 months from the return tour date. Non-U.S. passport holders need to check with the Japanese Consulate to see if a visa is required.
Land tour cost is based on current currency conversion rates. Should there be any major changes that would affect the cost, we will advise and you will have the option to cancel with full refund or pay the difference.
Air ticket fare is guaranteed; however taxes, fees and fuel surcharges are subject to change until tickets are issued. If there is any difference at ticketing date, approximately 45 days out, we will advise you.
We highly recommend the purchase of trip cancellation insurance.
Land Tour Operator is Nippon Travel Agency.
Starting from $2,995 per person double or triple occupancy
Starting from $3,295 per person single occupancy
Space is Limited!
Flight Schedule
11/10/20 – Depart Honolulu on Hawaiian Airlines flight 827 at 12:10 pm and arrives in Fukuoka at 5:55 pm, 11/11.
11/18/20 – Depart Fukuoka on Hawaiian Airlines flight 828 at 7:55 pm and arrive in Honolulu at 9:05 am (same day).
Group #12578
More Information...
Additional Tours
Hokkaido's Autumn Treasures and Festivals Tours 2020
September 29- October 09, 2020. Starting fomr: $3,495 per person triple occupancy
Details
Along the Cassiopeia Road-Fall Break Tour 2020
October 03-12, 2020. Starting from: $3,795 per person double or triple occupancy
Details
Kanto Fall Break Explorer Tour 2020
October 3-10, 2020. Starting from: $2,695 per person double or triple occupancy
Details
Historical Japan Fall Break Tour 2020
October 3-10, 2020. Starting from:$2,895 per person double or triple occupancy
Details
Traveling the Tokaido Road Fall School Break 2020
October 3-12, 2020. Starting from: $3,895 per person double or triple occupancy
Details