arrow_backPrevious
Nextarrow_forward
Kansai Fall Break Explorer Tour 2019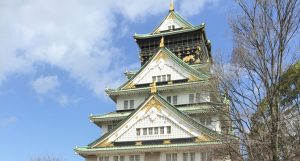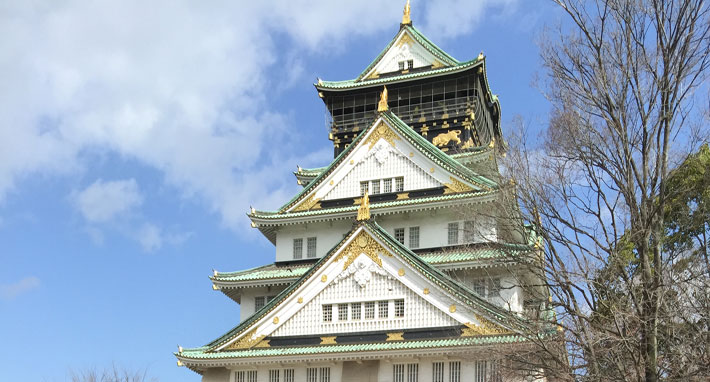 October 7-14, 2019. From Honolulu
Starting from: $2,795 per person double or triple occupancy; $3,195 single occupancy.
We begin in Osaka, four nights in Japan's third-largest city, a place where things have always moved a bit faster, where people are a bit brasher and interactions are peppered with playful jabs – and locals take pride in this. Our hotel is perfectly situated just around the corner from the Shinsaibashi Shopping Arcade and Dotonbori. Step outdoors and take in the dazzling neon and vivid storefronts.
Above all, Osaka is a city that loves to eat: its unofficial slogan is kuidaore ('eat until you drop'). It really shines in the evening, when it seems that everyone is out for a good meal – and a good time.
And yet there is so much more, including a full day at Universal Studios, a complete free day for shopping, as well visits to Hiroshima, Miyajima & Kyoto and not one, but two bullet train rides. You really couldn't ask for a more perfectly balanced tour.
Your Kansai Fall Break Explorer Tour 2019 includes:
Round trip air via Delta Air Lines from Honolulu.
Six nights in first class hotel accommodations.
In flight meals, breakfast daily at your hotel, 1 lunch & 1 dinner.
English speaking guide and Panda Travel® representative throughout your journey.
All transportation via charter bus.
Daily sightseeing per itinerary.
Admission fees included based on itinerary.
Reserve with a $200 per person non refundable deposit.
Final payment due by July 1, 2019. Package is non-refundable after this date.
Not included in the tour:
Alcohol and soft drinks with meals.
Gratuities for the local English speaking guide.
Additional baggage fee charges from the airline.
Please note:
A minimum of 16 participants required for tour to operate.
A valid passport is required of all U.S. citizens & must be valid at least 6 months from the return tour date. Non-U.S. passport holders need to check with the Japanese Consulate to see if a visa is required.
Land tour cost is based on current currency conversion rates. Should there be any major changes that would affect the cost, we will advise and you will have the option to cancel with full refund or pay the difference.
We highly recommend the purchase of trip cancellation insurance.
Land Tour Operator is Nippon Travel Agency.
Starting from $2,795 per person double or triple occupancy
Starting from $3,195 single occupancy
Space is Limited!
Flight Schedule
10/07/19 – Depart Honolulu on Delta Air Lines flight 277 at 9:44 am and arrives in Kansai at 2:15 pm, 10/08.
10/14/19 – Depart Kansai on Delta Air Lines flight 278 at 9:00 pm and arrive Honolulu at 10:09 am.
Group # 12026
More Information...
Additional Tours
The Great Festivals of Tohoku plus a Taste of Tokyo 2019-#1-SOLD OUT!
July 31st – August 11th , 2019. Starting from: $4995 per person double/triple occupancy; $5,595 single occupancy
Details
Alpine Route Adventure plus Tokyo Fall Foliage in Japan's Northern Alps
September 29th -October 7th , 2019. Starting from: $3,395 per person triple occupancy;
Details
Along the Cassiopeia Road Fall Break 2019-SOLD OUT!
October 5-14, 2019. Starting from: $3,695 per person double or triple occupancy.
Details
Kanto Fall Break Explorer Tour 2019-SOLD OUT!
October 6-14, 2019. Starting ffrom: $2,750 per person triple occupancy
Details
Land of the Samurai Fall School Break Tour 2019 #1-GUARANTEED!
October 5-14, 2019. Starting from: $3,195 per person double or triple occupancy
Details