arrow_backPrevious
Nextarrow_forward
Historical Japan Summer Break Tour 2020-SOLD OUT!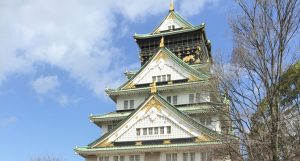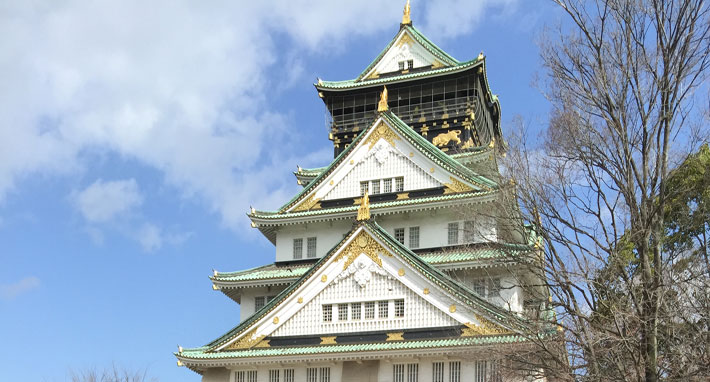 May 31- June 8, 2020 – Escorted from Honolulu
From: $2,995 per person triple occupancy; $3095 per person double occupancy; $3,495 single occupancy
Reserve by December 1st– Save $50 per person
Japan has a rich history that stretches back thousands of years and the country's ancestors have left their imprint everywhere. It is a world apart – a cultural Galápagos where a unique civilization blossomed, and today thrives in delicious contrasts of traditional and modern.
We begin in Hakata, on the northern tip of Kyushu Island, western Japan's most happening city and gateway to the country. Set amid splendid natural diversity – bordered by mountains, flanked by sea, and dotted with hot springs – the metropolis is an exciting hub of modern city life.
From here, we journey to Hiroshima, where at exactly fifteen minutes past eight in the morning, on August 6th, 1945, at that moment the atomic bomb flashed over the city. Close-by a visit to Miyajima, the Island of Gods, best known for its floating shrine and the giant, orange Great Tori Gate.
There is so much more, Kurashiki Bikan Historical Quarter, Kojima Jeans Town, and Korakuen, one of the Three Great Gardens of Japan. And then, Himeji, with its natural treasure, the White Heron Castle, one of twelve original castles in Japan.
The tour moves on to Kobe, perched on a hillside sloping down to the sea, once a maritime gateway from the earliest days of trade with China. We end in Osaka, Japan's third-largest city where things have always moved a bit faster. It packs more color than most cities with its dazzling neon and vivid storefronts.  At night, Osaka shines as it seems that everyone is out for a good meal and a good time.
On tour, we have included 2 hands-on experiences, 2 sake brewery visits, bullet train ride, world famous Kaiyukan Aquarium, and a full free day in Osaka.
Whether it's your first visit or a seasoned traveler, young or old, this tour hits all the spots. 
Historical Japan Summer School Break Tour 2020 includes:
Round trip air via Hawaiian Airlines from Honolulu.
Seven nights in first class hotels.
In-flight meals, breakfast daily at your hotel & 2 lunches and 1 dinner
English speaking guide and Panda Travel ® representative throughout your journey.
All transportation via charter bus.
Daily sightseeing per itinerary.
Admission fees included based on itinerary.
Reserve with a $200 per person non refundable deposit.
Final payment due by April 1, 2020. Package is non-refundable after this date.
Non-Refundable deposits are valid only for the tour that it is booked for & cannot be transferred to another tour.
Not included in the tour:
Alcohol & soft drinks with meals
Gratuities for the local Japanese English speaking guide
Additional baggage fee charges from the airline.
Please note:
A minimum of 16 participants required for tour to operate.
A valid passport is required of all U.S. citizens & must be valid at least 6 months from the return tour date. Non-U.S. passport holders need to check with the Japanese Consulate to see if a visa is required.
Land tour cost is based on current currency conversion rates. Should there be any major changes that would affect the cost, we will advise and you will have the option to cancel with full refund or pay the difference.
Air ticket fare is guaranteed; however taxes, fees and fuel surcharges are subject to change until tickets are issued. If there is any difference at ticketing date, approximately 45 days out, we will advise you.
We highly recommend the purchase of trip cancellation insurance.
Special Assistance: At the time of reservation, you must inform Panda Travel® of any disability requiring special attention. We reserve the right to cancel your reservation should your disability/special need deemed not suitable for the tour or if you are not accompanied by a companion to provide the assistance you will require.
Land Tour Operator is Nippon Travel Agency.
Starting from $2,995 per person double or triple occupancy
Starting from $3,095 per person double or double occupancy
Starting from $3,495 per person single occupancy
Space is Limited!
Flight Schedule
05/31/20 – Depart Honolulu on Hawaiian Airlines flight 827 at 12:55 pm and arrives in Fukuoka at 5:55pm, 6/1.
06/08/20 – Depart Osaka on Hawaiian Airlines flight 450 at 8:45 pm and arrive in Honolulu at 9:45 am (same day).
Group #12333
More Information...
Additional Tours
Tokaido Road Cherry Blossom Tour 2020-LAST 2 SPOTS!
March 27- April 5, 2020. Starting from: $3,595 per person triple occupancy; $3,695 double occupancy
Details
Shikoku and Kansai Cherry Blossom Tour-SOLD OUT!
April 3rd-11th , 2020. Starting from: $3,195 per person double or triple occupancy
Details
Niigata, Sado Island and Tokyo Spring Explorer Tour 2020 #1-SOLD OUT!
April 11-20, 2020. From: $3,495 per person double or triple occupancy
Details
Niigata, Sado Island and Tokyo Spring Explorer Tour 2020 #2-SOLD OUT!
April 12-21, 2020. From: $3,495 per person double or triple occupancy
Details
Niigata, Sado Island and Tokyo Spring Explorer Tour 2020 #3
April 13-22, 2020. Starting from: $3,495 per person double or triple occupancy.
Details