arrow_backPrevious
Nextarrow_forward
Columbus Day Sapporo & Otaru Omiyage Weekender Tour 2019-GUARANTEED!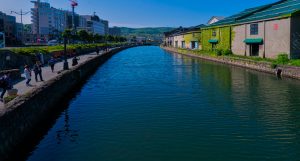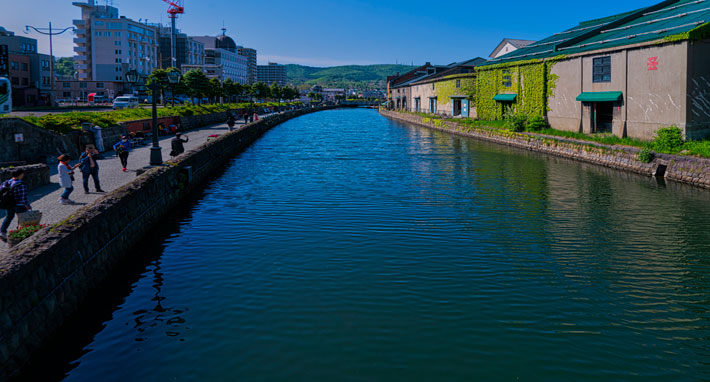 October 8 – 13, 2019 Escorted from Honolulu
From: $2,095 per person double or triple occupancy; $2,250 single occupancy
Early October in Hokkaido is the perfect time of the year for touring, the weather dry and cool, ideal for sightseeing, shopping and just about anything outdoorsy. This four-night tour is perfectly balanced to enjoy all that Sapporo has to offer!
We begin in Sapporo, Hokkaido's capital and one of Japan's most cosmopolitan cities. Its wide streets and tree lined boulevards give the city an almost European feel. Accommodations for our stay is at the Century Royal Hotel Sapporo, known for having the best of locations location, right by the JR Sapporo Station and direct access to underground shopping and dining. Their buffet breakfast is second to none, a hands-down winner!
There's also a day trip to Otaru, a bustling merchant port in its heyday. Much of Otaru's iconic architecture from its glory days remain. There are great options for foodies and if you're into music boxes or any kind of glass objects, this is the place!
Just the beginning, as we have 2 sake brewery visits, a fruit picking experience, 2 fish markets to shop at, scenic Lake Shikotsu, and plenty of omiyage shopping time. Yes, there's even a complete free day!
Come, join us on this fun filled Columbus Day Hokkaido Weekender Tour.
Sapporo & Otaru Columbus Day Omiyage Weekender Tour 2019 includes:
Round trip air via Hawaiian Airlines from Honolulu.
Four nights in first class hotel accommodations.
In flight meals, breakfast daily at your hotel.
English speaking guide and Panda Travel ® representative throughout your journey.
All transportation via charter bus.
Daily sightseeing per itinerary.
Admission fees included based on itinerary.
Reserve with a $200 per person non refundable deposit.
Final payment due by August 23rd , 2019. Package is non-refundable after this date.
Not included in the tour:
Alcohol and soft drinks with meals.
Gratuities for the local English speaking guide.
Additional baggage fee charges from the airline.
Please note:
A minimum of 16 participants required for tour to operate.
A valid passport is required of all U.S. citizens & must be valid at least 6 months from the return tour date. Non-U.S. passport holders need to check with the Japanese Consulate to see if a visa is required.
Land tour cost is based on current currency conversion rates. Should there be any major changes that would affect the cost, we will advise and you will have the option to cancel with full refund or pay the difference.
Air ticket fare is guaranteed; however taxes, fees and fuel surcharges are subject to change until tickets are issued. If there is any difference at ticketing date, approximately 45 days out, we will advise you.
We highly recommend the purchase of trip cancellation insurance.
Land Tour Operator is Nippon Travel Agency.
Starting from $2,095 per person double or triple occupancy
Starting from $2,250 single occupancy
Space is Limited!
Flight Schedule
10/08/19 – Depart Honolulu on Hawaiian Airlines flight 441 at 12:55 pm and arrives in Chitose at 5:00 pm, 10/09.
10/13/19 – Depart Chitose on Hawaiian Airlines flight 442 at 7:45 pm and arrive Honolulu at 8:20 am.
Group #12040
More Information...
Additional Tours
Alpine Route Adventure plus Tokyo Fall Foliage in Japan's Northern Alps
September 29th -October 7th , 2019. Starting from: $3,395 per person triple occupancy;
Details
Along the Cassiopeia Road Fall Break 2019-SOLD OUT!
October 5-14, 2019. Starting from: $3,695 per person double or triple occupancy.
Details
Kanto Fall Break Explorer Tour 2019-SOLD OUT!
October 6-14, 2019. Starting ffrom: $2,750 per person triple occupancy
Details
Land of the Samurai Fall School Break Tour 2019 #1-LAST 5 SEATS!
October 5-14, 2019. Starting from: $3,195 per person double or triple occupancy
Details
Tokyo Columbus Day Omiyage 2019-GUARANTEED!
October 9 -14, 2019 Escorted from HonoluluFrom: $1,895 per person double or triple occupancy
Details