arrow_backPrevious
Nextarrow_forward
Best of the West – San Francisco & Beaver Football Weekender-GUARANTEED!!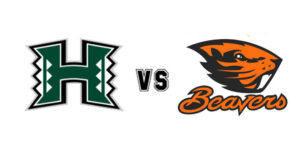 San Francisco and Beaver Football Weekender!
September 6th- 12th, 2021
5nts/7days from: $1,749 quad/ $1,795 triple/$1,995 double/$2,495 single
Reserve with a low refundable deposit of $100 per person
Cancel for any reason by July 1st – Full Refund. Final payment due by July 9th, 2021
Welcome to football Saturday at Reser Stadium, home to the Beavers of Oregon State. On a typical fall Saturday, the stadium is overflowing with 45,000 roaring fans, surrounded by partying tailgaters. There is also the cadence of "Hail to Old OSU" played by the Oregon State marching band.
And then, there is the pulsating sounds of chainsaws, a theme of Oregon State for many years. While chainsaws are not allowed in the stadium, Beaver fans love to mimic the sound whenever something good happens for their team. It is a Pacific Northwest thing, and the Beavers are all about bringing down lumber, a big industry for Oregon's economy.
Our "Best of the West" escorted tour begins with 3-nights in San Francisco, accommodations in the heart of Union Square at Handlery Union Square Hotel, a favorite of Hawaii folks. Enjoy 2 full days to sightsee, shop and explore the City by the Bay at one of the best times of the year. 
Next, off to Corvallis with 2-nights at the Courtyard by Marriott, downtown and steps from the Willamette Riverfront, a variety of shops and restaurants. Do stop by the Corvallis Museum, and say hello to Bruce the Moose, the majestic stuffed animal standing at just over 8-feet tall from hoof to antler-tip. He proudly stands at the entrance lobby, so you will not miss him.
After Football Saturday at Reser Stadium, enjoy your evening celebrating the win with free time in downtown Corvallis before our flight home in the morning. 
Join us, on this fun filled escorted UH Road Warrior tour.
Round trip airfare via Hawaiian Airlines & Alaska Airlines from Honolulu.
Note: Airline baggage fees are additional and paid directly to the carrier.
Round trip charter bus airport transfers
5 nights' accommodations in first class hotels
Breakfast for 2 days included at Courtyard by Marriott Corvallis*
UH game day tailgate party with food and drinks
UH game ticket and charter bus transfer to/from game
All tour related taxes included in price
Gratuities for hotel bell staff and bus driver included
Panda Travel® escorts throughout your tour.
Reserve with $100 per person deposit, refundable up to July 1st , 2021
Final payment due by July 9th , 2021. Package is non-refundable after this date.
Special Assistance: At the time of reservation, you must inform Panda Travel® of any disability requiring special attention. We reserve the right to cancel your reservation should your disability/special need deemed not suitable for the tour or if you are not accompanied by a companion to provide the assistance you will require.
Not included in the tour:
Additional baggage fee charges from the airlines.
Optional wine country day tour – to be announced as details become available
Please note:
*breakfast at Courtyard by Marriott Corvallis may be buffet style, plated , or grab N' go depending if any Covid-19 restrictions
We highly recommend the purchase of trip cancellation insurance.
Click here for more information
From $1,749 per person quad occupancy
From $1,795 per person triple occupancy
From $1,995 per person double occupancy
From $2,495 per person single occupancy.
Space is Limited!
Flight Schedule
09/06/21 – Depart Honolulu on Hawaiian Airlines flight 54 at 8:45 pm and arrives in San Francisco at 5:00 am, 9/7
09/10/21- Depart San Francisco on Alaska Airlines flight 439 at 11:20am and arrives Portland at 1:09pm
09/12/21 – Depart Portland on Hawaiian Airlines flight 25 at 10:25 am and arrive in Honolulu at 1:15 pm
Group #12663
More Information...
Additional Tours
Rose Bowl Football Weekender-LAST FEW SEATS!
August 24-29, 2021. From: $1,495 per person quadruple occupancy
Details
Rose Bowl 2021 Football Weekender Plus Las Vegas 2021-LAST 4 SPOTS!
August 25-September 1, 2021. Starting from $1,850 per person quadruple occupancy
Details
UH Vs Oregon State Beavers – Best of the West – Tour #1
September 7-16, 2021. Starting from: $2,095 per person quadruple occupancy.
Details
UH Vs Oregon State Beavers – Best of the West – Tour #2
September 7-16, 2021. Starting from: $2,095 per person quadruple occupancy.
Details