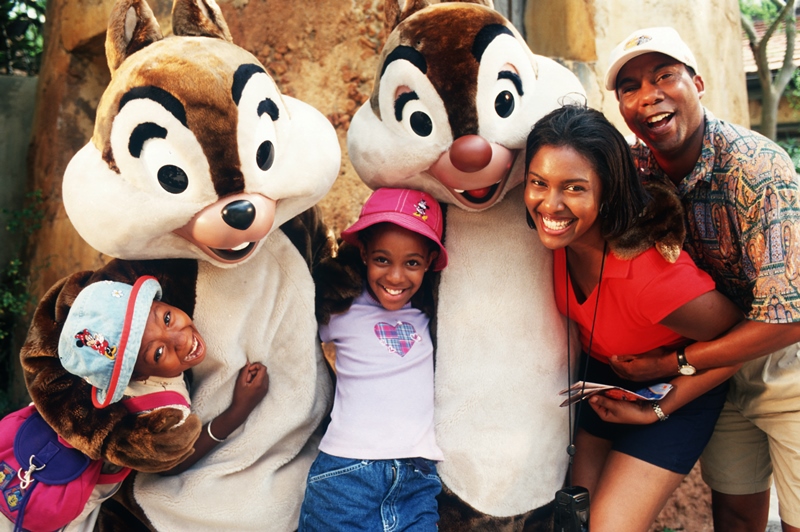 Some may not be aware that Disneyland is now referred to as the "Disneyland Resort," although we suspect that almost everyone will still simply call the happiest place on Earth, Disneyland.  The Disneyland Resort consists of the Disneyland Park that everyone knows and loves, the Disney California Adventure park, the Downtown Disney shopping, dining and entertainment complex and the Disney hotels that are located next to the parks.
In recent time, some of the most exciting new developments have occurred at the Disney California Adventure park, of which the Cars Land area is the most exciting and spectacular. Cars Land is based upon one of Disney's most popular recent animated motion pictures, "Cars" and recreates the town of Radiator Springs which is supposedly located along Route 66 and an area called Ornament Valley.  It's been reported that the fictionalized town of Radiator Springs is based upon the actual towns of Peach Springs and Seligman which are located on the Arizona stretch of Route 66.  While Ornament Valley is obviously based on Monument Valley, the Navajo tribal park which has provided the iconic back drop of many classic movie westerns, such as Stagecoach and Fort Apache and more recently in scenes in blockbuster movies such as Forrest Gump and Back to the Future.  Disney has nicely captured the essence of these historic and scenic areas in their new Cars Land attraction; so much so, that some feel f you only went to the Disneyland Resort to only see Cars Land, it would still be worth the effort.
Without question, the star of Cars Land is the thrilling new Radiator Springs Racers ride, where you can compete against another race car along Ornament Valley.  For those who have been to Disney World in Florida, you can see that the engineering and technology behind the Radiator Springs Racers ride is based upon the already proven Test Track ride in Epcot.  But somehow, in the opinion of many aficionados, the ride and thrill factor at Cars Land is much better than at Epcot.  Not surprisingly, the wait line for this ride can be up to 3 hours because it's so popular.  So we highly recommend you get a Fast Track reservation for this ride; but you'll have to get them early in the morning because the Fast Track reservations typically run out by mid-day.