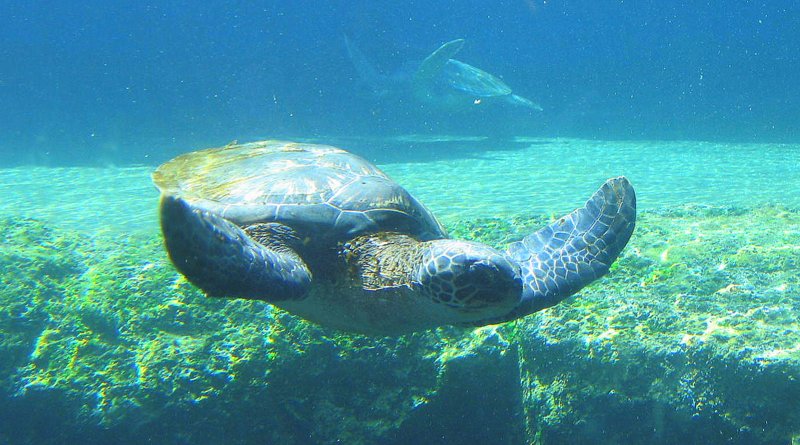 Hawaii vacations open the door to whole new world, above and underneath the deep blue sea. While there is nothing like exploring Hawaii's rich aquatic life by swimming, snorkeling or scuba diving, you can also enjoy a more intimate tour of the marine life by visiting the Maui Ocean Center in Maui. Whether you're planning a romantic getaway or a family vacation, here are few great reasons why you should consider adding this fun activity to your list of things to do in Hawaii.
Get a Closer Look
Although it is true that you can witness a broad array of fish and other marine animals simply by snorkeling at the beach, the Maui Ocean Center offers a rare look at some of the marine animals that are not often encountered face to face, such as moray eels, octopus, lobsters, sea horses, nocturnal fish and many others. You will also get to explore marine life you may not want to see in person, like hammerhead sharks and jellyfish. The Maui Ocean Center has more than 60 indoor and outdoor exhibits.
Learn
Even if you are a fish when it comes to exploring the debts of the Hawaiian ocean, viewing the marine life in person is just half the fun! The Maui Ocean Center is a giant educational source full of information about every fish, mammal, invertebrate, and reptile. Learn the scientific name of your favorite fish, what they eat, and how they live. You can also learn about the relationship between the ancient Hawaiian people and the Pacific Ocean by visiting the interesting "Hawaiian and the Sea" exhibit. The Maui Ocean Center truly takes Hawaii travel to the next level. The center offer educational programs, including naturalist presentations, private tours, and Sea Talks,where you can listen to marine life and Hawaiian cultural experts speak.
Affordable
When booking your Hawaii trip on Panda Online, don't forget to view our Hawaii vacation packages that include activity tickets to the Maui Ocean Center. It will ensure that you get to see Hawaii while remaining within your budget. This activity is also ideal for families with young children, because kids under the age of three can visit the center for free.