Enjoying Hawaii Luxury Vacations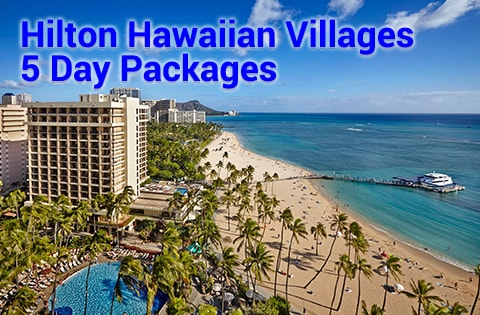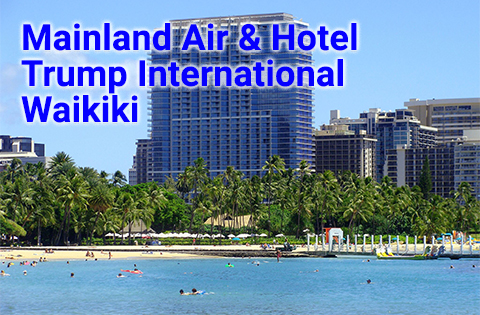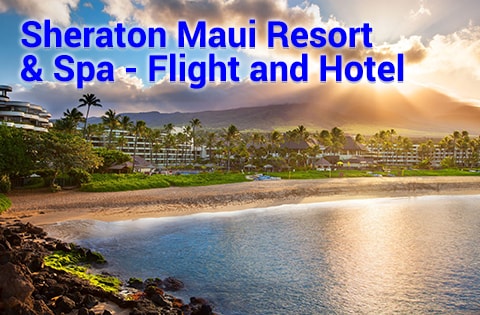 * All offers, with or without designation by asterisk, are subject to availability, restrictions and change without notice. Click on links for more details.

Interested in Hawaii luxury vacations? If so, read on. When you visit Hawaii, you want nothing to stop you from having a fabulous time. Many families traveling to Hawaii prefer to prioritize budget accommodations. Panda Travel ® enjoys helping people find the greatest savings and package deals for their vacation. However, some may want to truly treat themselves to a holiday seeped in refinery and decadence. If so,we have compiled a list of must-do's and amenities on Hawaii luxury vacations.
Best Spas
Many small touches add elegance to a vacation in Hawaii. But we would be remiss we did not first begin by highlighting Hawaii's best spas. The resources available for natural healing treatments make Hawaii one of the best spa locations in the world. Each island has numerous award-winning spas with their own innovative services. There are fabulous spas on each of the Hawaiian Islands. Our website can help you find the ones the most appealing to you.

Big Island
The Mauna Lani Bay Hotel & Bungalows offers popular treatments. As an example, the 2-hour Fire and Ice Facial utilizes and hot and cold stones to reinvigorate the skin. The Four Seasons Resort at Hualalai is perfect for active couples on their honeymoon who enjoy workouts. Here, you can test your skills on a rock climbing wall, swim in the 25-meter lap pool. Or participate in any one of the 50 workout classes held each week.
Maui
At the Travaasa Hotel Hana, guests can enjoy a hatha yoga class in the morning. You can follow this with an outdoor massage, plant healing rub or a cooling spirulina body wrap. Other Maui spas are the Spa at Black Rock, the  Mandara Spa at the Wailea Beach Marriott and the Grand Wailea Resort Hotel & Spa. This last spa has an enormous hydro-therapy pool with seaweed, mud and tropical enzyme baths and sea salt scrubs.
Kauai
The Princeville Resort and Golf Course is perfect for visitors on a golfing vacation needing to unwind after playing a round. The resort offers trigger-point massages and a set of spa-essential basic body wraps. So you and your family can loosen up those tight muscles. Pure Kauai in Princeville has services brought to your bungalow or room. Private chefs can come and prepare healthy and flavorful meals. While some of the most skilled massage therapists can massage you in your own room.
Oahu
There are more spas than you can count in this thriving resort-rich island. At the Halekulani Hotel you can enjoy foot pounding therapy, Polynesian steam therapy, in-room treatments, wraps and body scrubs. On the North Shore, the Turtle Bay Resort has salt stone massages, reflexology massages, lemongrass bamboo scrubs, facials and scalp therapies.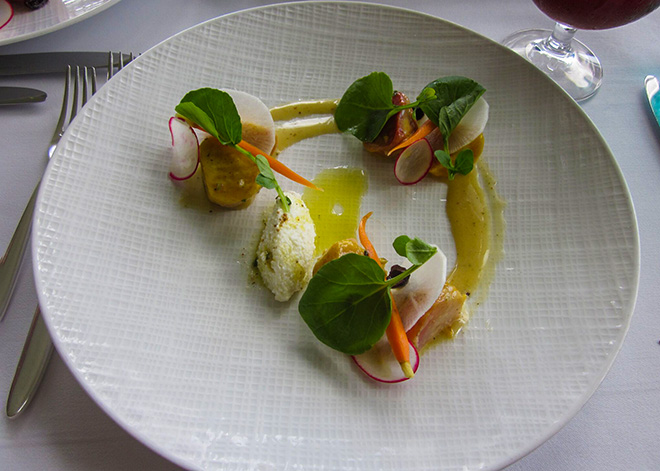 Luxury Activities
All Hawaiian luxury vacations should include exploring the islands' scenery. Here are some ideas we can help you arrange for energizing vacation activities.
Private Beach Dining
Many resorts and hotels offer private dinner services for two. Our Resorts and Hotels page can help you find the ideal place for you and your family to stay and dine in style.
Sunset Cruise
Share a private booth where you can enjoy the finest cuisine while watching the sunset. One of our favorite options is the Star of Honolulu Dinner Cruise. This is place where you can order up to 7 courses and enjoy live entertainment.
Horseback Rides
Adventurous couples will enjoy the Hawaiian countryside by traveling on horseback. Every island has seaside or mountainous trails to explore for horseback riders. But there are even more activities that await you on our extensive activities page. This is where you can arrange private boat charters or snorkeling and barbecue lunch excursions at sea.
Wine Tasting and Food Tours
You may want to arrange a private culinary tour or wine-tasting at one of Hawaii's pineapple wineries. Our culinary tours page can give you all the details on private food tours. Furthermore, those staying on Maui can consider visiting a sophisticated historic wineries or organic vodka distillery. Here, you can enjoy quality tasting experiences on our Maui Farm Tours page.

Private Helicopter Tours
A truly extravagant vacation activity is a private helicopter flight over Hawaii's most scenic landscapes. Whether you soar over lava flowing on the Big Island or hover near towering waterfalls on Kauai, the trip is well worth it. For more details, our Helicopter Tours page can give you glimpses of things you'll see on your ride.
Staying on Oahu looking for more ideas or extreme sports to try? If so, check out our Experiences on Oahu page to give you more things to think about.
Hawaii Luxury Vacation Amenities
Most high-end resorts to bring their own flavor of amenities to enhance your experience. Many hotels offer you a complimentary drink upon your arrival as they escort you around the property. Amenities can include coffee-and-tea readily available, complimentary breakfast buffets as well as gym and pool access.
Refer to our Travel Tips page for how to best prepare for your trip to the islands. Our Panda ® Online website offers a wide range of all-inclusive Hawaii luxury vacations. Here, flights, hotels, car rentals, amenities and activities are incorporated into one total price. If you can't find what you want online, you can also contact us at (800) 303-6702.
Vacation Packages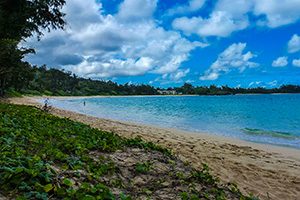 Hawaii Family Vacations
Our Hawaii family vacations start at $543 per person, double occupancy.* They're a great way to spend quality and uninterrupted time with family. It doesn't matter whether your family is comprised of two people or you plan an excursion with your extended family. Panda Travel ® can help make the most of your budget for your upcoming trip to Hawaii no matter how big or small.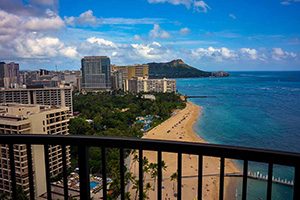 Hawaii Resort Vacations
Hawaii resort vacation packages, combining air and hotel, start at $943 per person, double occupancy.* There are no shortage of resorts in Hawaii. But finding the right one for your specific needs can be challenging and that's where Panda ® comes in. With decades of experience, Panda ® can help you select the right resort for your vacation.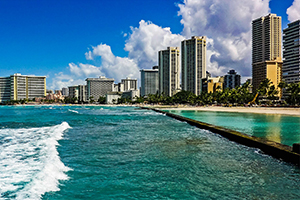 Hawaii Travel
Hawaii travel packages are some of the most convenient and affordable ways to travel to Hawaii. Typically, these packages include all of the most important components of a vacation. Such things include airfare, hotel accommodations and a car rental. In many cases, these Hawaii travel packages also include a variety of extras. A free night's stay, complimentary breakfast and a room upgrade are examples.
Awards & Affiliations