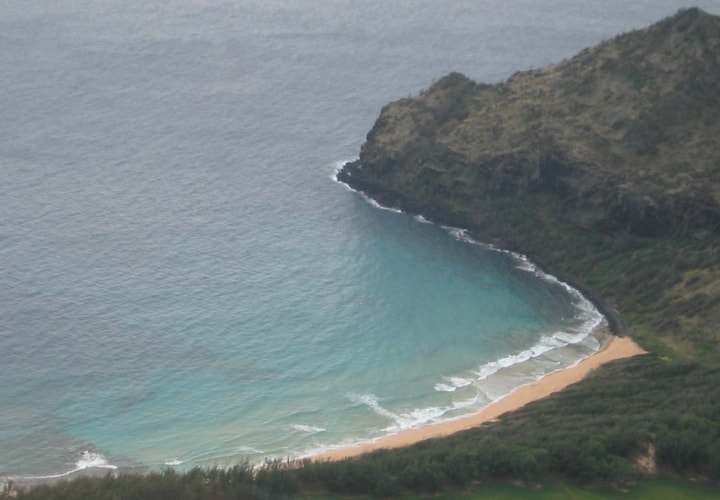 The Garden Isle of Kauai boasts of many striking places such as Hanalei Bay, the Na Pali Coast, the Fern Grotto and Waimea Canyon as well as popular dining spots like Duke's Barefoot Bar and Grill, the St. Regis Grill and Rob's Good Times. Visitors are encouraged to make the most of these famous attractions as well as to enjoy dining at such well-known establishments. But at the same time, we know some of the best adventures are the ones you didn't plan and some the best meals are from restaurants that didn't make a top ten list. Here are some of our favorite hidden hot spots of Kauai.
Spouting Horn and National Botanical Gardens: You can see one of the most powerful seacoast blow holes in Hawaii as well as also enjoy the tropical flowers of the Garden Isle at the same time. Drive to the Kauai's south shore to visit the Spouting Horn and the surrounding tide pools. Across the road is the entrance to two nearby National Botanical Gardens, McBryde Garden and Allerton Garden. The grounds are open to the public and have a wealth of rare and unique tropical flowers and plants.
Smith's Family Garden Luau: This classic Hawaiian luau includes a performance as well as a traditional roasting of the kalua pig, accompanied by a Polynesian drum show, fire and hula dancing as well as plenty of food for the entire family. Guests get to join in on the dancing after dinner, and practicing some hula dance moves. If you are not sure which luau to attend on your Kauai vacation, Smith's Garden Luau is a fantastic choice.
Around the Island Drive: If you want to soak in the landscapes of the island, abandoned your organized itineraries and planned outings and rent a car for an afternoon. Driving from one side of the island to the other takes about an hour or more, depending upon how many places you want to stop at along the way. If you happen to see a farmer's market, stop by and sample some of the island's freshest fruits and prepared foods while you take in the stunning sights of Kauai.
Queen's Bath: One of Princeville's relatively unknown swimming location is the Queen's Bath, which are actually coastal tidal pools and coves wedged between ancient lava flows. Located off Punahele Road, a relatively short hike past a waterfall over lava rocks will take you there. The tidal pools and coves offer a secluded place to enjoy the warm clean waters on days but only when the surf is down. Definitely refrain from entering the water in this place when the waves are up.
Queen's Pond: Not to be confused with Queen's Bath, this swim spot, a favorite of local residents, is located in Polihale State Park near Kekaha.  While it is absolutely dangerous to swim anywhere else in the area, Queen Pond is an idyllic shallow clear pool of sea water located with a depression of sand.  As in the case of Queen's Bath, Queen's Pond should definitely not be used in the winter months when the surf is very high.
The Blue Room: While the wet and dry caves are pretty well-known spots in Ha'ena Beach Park and can be readily seen from the road, there is another less visible wet cave up a hillside trail called Waikapalae or The Blue Room. This cave earns this nickname as it features a deep blue pool that reflects sunlight up through the cave, creating an eerie aqua glow. It is definitely worth taking a pit stop at this beautiful place that is unique to the island.
Taste of Kauai:   Another creative way to travel around the island is to follow a world-class foodie on a weekly culinary tour, organized by an entity called Tasting Kauai, at various locations on the island. Every month there is also a food tour held by Royal Coconut Coast Association. Here participants will get to savor tropical cocktails, traditional foods of Hawaii and locally grown produce. In addition, visitors can also meet culinary artists, sample desserts and enjoy a private menu tasting with an elite executive chef.
Best Hiking Trails: The Kalalau Trail is an 11-mile trek over rough terrain, across beaches, waterfalls, valleys and sea cliffs. If that sounds a bit too ambitious, a short 2-mile hike will lead you to Hanakapaiai Beach, where you could potentially catch a glimpse of a monk seal or humpback whale. Another great trail is the Canyon Trail at Koke'e State Park that takes you to a 360 degree panoramic view of the Waimea Canyon.