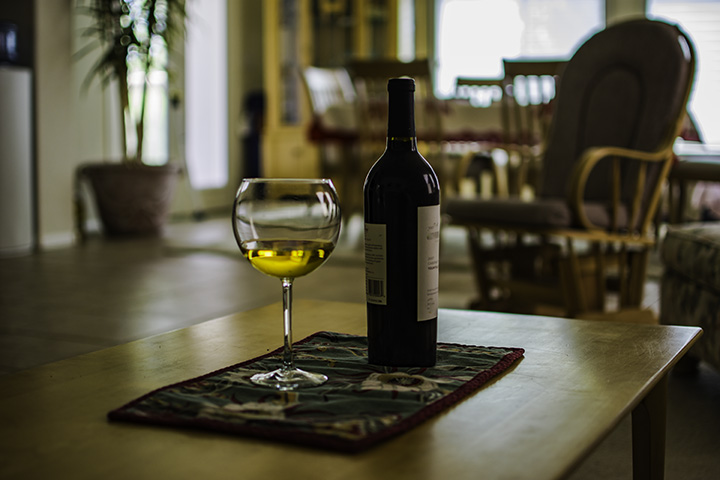 When one think about American wine country, Hawaii is not usually the first place that comes to mind. However, even though the islands are famed for agricultural legacy such as the historic sugar industry and for producing the some of the world's finest pineapples, macadamia nuts and tropical fruits, many would be surprised to find that grapes are also grown here as well. Consequently, travelers can add authentic Hawaiian wine tastings to their itinerary while vacationing on the islands.
Volcano Winery: This winery located on the Big Island of Hawaii is named for the rich volcanic soil upon which the grape vines grow and is situated nearly 4,000 feet in elevation. Their wines include an innovative blend of Hawaii-grown grapes, mixed with tropical fruits such as guava and jaboticaba berries. They offer grape wines, fruit wines, unique tea-infused wines and honey wines, such as the heated Macadamia Honey Nut wine; so there is sure to be a favorite for every palate. The Volcano Winery offers different wine tasting packages starting at $5 for the standard package, where patrons can sample the four primary kinds of wine, and $8 for the premium wine tasting experience, which includes eight of their finest selections. The Volcano Winery is open for tastings every day of the year accept Christmas.
Maui Winery: This kama'aina winery has been a successful working vineyard dating back to the 1970's, when they first produced their famous pineapple wines. Over the decades, Maui's Winery at Ulupalakua Ranch has been producing red and white wines as well as their fruit wine blends. As the island's only winery, this company is famous for its sparkling pineapple wines and raspberry dessert wines. Those visiting the winery will be struck by the stunning landscape of the historic Rose Ranch, which is charmingly lined with a prominent canopy of 100-year old trees along the driveway. The Maui Winery offers wine tastings and walking tours of the historic grounds, beginning at 10:30 am, 1:30 pm and 2:30 pm daily.
Island Mana: The word "mana" means energy and spirit in Hawaiian and the company hopes to pass on the energy of Hawaii through their products by sourcing only local fruits for their wines. This creative company crafts mango wine, passion fruit wine, guava wine, pineapple wine, white and red grape wines and orange blossom honey wines. The Island Mana company also highlights options of mead, rhubarb and blackberry wine from their sister winery in the state of Oregon. Island Mana celebrates the opening of their tasting room in Waikiki, across from the Hilton Hawaiian Village, on February 23, 2015.
Spirits & Food Tours: Visitors who enjoy savoring other spirits can also venture to several of the Aloha State's distilleries to sample Hawaiian rum. The Koloa Rum Company offers a tasting room for its award-winning products and remains the only distillery on the island of Kauai. It distills spiced rums, golden and silver rums as well as offers a variety of rum food products, desserts and sweets.
On the island of Maui, there is the Haleakala Distillery, which offers golden, dark, silver and pineapple rums as well as its popular rum cakes. Maui certainly is the place to be for food tours and tastings for rum, wine and vodka! Vacationers and vodka enthusiasts will appreciate the dedication with which Ocean Vodka Organic Farm and Distillery crafts their product with purified water from the ocean. For authentic Maui-made spirits, be sure to check for the proper labeling on the back of the bottles. Products which originate from Maui and were crafted on the island will say "Distilled and Bottled on Maui." Any bottle lacking this phrase means the product is not officially from Maui. If in purchasing a product, you wish to support local distilleries, breweries and wineries, make sure that the product indicates that it is authentically from Hawaii.

Many people agree that there is no better way to appreciate a new place, than to sample local delicacies of the area. In addition to their visits to breweries , distilleries and wineries, travelers to Hawaii often attend luxurious culinary tours, as well as the famous farm tours on the island of Maui. Be sure to check out our Panda Travel ® website to assemble your itinerary for the ideal Hawaiian holiday!