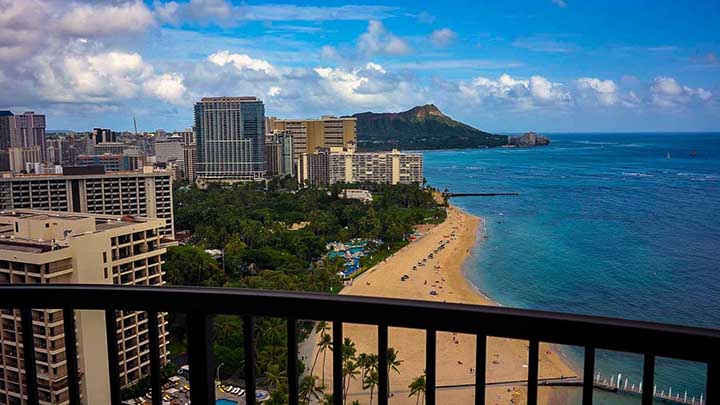 Making a Hawaii travel checklist could go a long way in being well prepared for any upcoming to the Aloha State. Such a list can make the entire process more enjoyable by preventing unnecessary stress caused by having to spend time procuring necessities instead of enjoying all that Hawaii has to offer.
The Basic Hawaii Travel Checklist
As with any travel checklist, the most basic necessities are the most important. Of course, the basics can vary depending on your travel destination. The important thing in your Hawaii travel checklist to keep in mind is that most activities there require nothing more than the most t-shirts and shorts.  So it is necessary to pack a lot of casual clothes, as well as footwear. So what should you actually take as far as clothes are concerned?
T-shirts and tank-tops: For both, men and women, the most useful top will be t-shirts. Try to keep the colors light and the designs lively, as they will help you keep cool, and better blend in with the local Aloha spirit.
Collared shirts: If you plan on activities which may require something somewhat more formal than a t-shirt and shorts, then having collared shirts (for men), and a semi-dressy top or dress (for women) is recommended. Most restaurants will not turn away guests for wearing t-shirt and shorts, but higher end places would require a bit more formality than a t-shirt can provide.
Shorts and skirts: In either case, having a few pairs of shorts or skirts will be enough to rotate through your stay.
Swimwear: Ideally you should have two sets of swimwear, as you will spend a lot of time at the beach, and always having a dry set can come in handy.
Something a bit warmer: Even though Hawaii's mostly warm weather will not require you to pack jackets, having a sweater or light coat for the flight over can be helpful. Ideally it should be waterproof so that it can do double-duty if it happens to rain during your stay.
Footwear: Depending on the activities you have planned, you may be just fine with a pair of sandals or rubber slippers , or need something a bit more robust to help you be comfortable and safe on hikes. Closed-toe hiking sandals can be very versatile in this regard.
Pants: Some activities will require long pants so having a light-weight pair can be a good idea.
Sunglasses: Hawaii travelers come to Hawaii for the sun and surf, but it is also important to keep your eyes safe and healthy, so bring a pair of sunglasses (ideally polarized) since you will be spending a lot of time outdoors.
Sunscreen: This should go without saying, but it's certainly part of the basic list, and sunscreen should definitely be on your packing list.
Hat: Outdoor activities will keep you in the sun for a good portion of the day, so to protect your head, and prevent heat stroke, having a comfortable hat is important. Aside from keeping your head comfortable, a hat (or visor) will give your eyes additional protection beyond the pair of sunglasses that you'll be packing.
Beyond the Basics
Now that you have the basics covered, let's see what else can be handy (or necessary) for travelers who plan to do more than enjoying the beach and walk around town.
Mosquito repellent and anti-itch cream: If you plan to hike, particularly on lush mountain trails such as those that can be found on Oahu's Ko'olau Range, Kauai's Kalalau Valley or along Maui's Hana Highway, mosquito repellent can help make your hike a lot more enjoyable and your hands free for taking photographs, instead of swatting mosquitoes. If the mosquito repellent falls a bit short, you'll be glad to have something to provide you a bit of relief from the itching.
Hiking shoes: If your Hawaii vacation plans include some serious hiking and exploring, it is recommended that you bring something more than just a closed-toe hiking sandal. Having such foot protection will also allow you to partake in many other activities such as horseback riding, and exploring the islands with an ATV. Waterproof or water resistant hiking shoes would be preferable as many hiking trails in Hawaii are muddy or damp. Plus, you might have to cross some shallow streams and keeping your foot dry, as much as possible, is always a good thing, while hiking.  High cut hiking shoes are also good especially as they will give you additional ankle support when the trails are uneven or when you have to trek over rock terrain.
Camera: You will most likely have your smartphone with you, which can often provide with you a fairly decent camera for taking snapshots; but if you are looking to be a bit more prepared, then don't forget to pack more robust photography gear. Keep in mind that a water resistant (or at least splash-proof) camera is recommended as it is more likely than not for your camera to get a bit wet during your adventures.
Hiking pole: This is yet another accessory that will come in handy for those planning to spend a lot of their outdoor time hiking and exploring, particularly if you plan on tackling an uphill or downhill trail. There are collapsible hiking poles which make packing easy and painless.
Backpack: This is something that can be easily overlooked, but a backpack will help you carry around some of the items you will be bringing along, such as a first aid kit, camera gear or food.
Way Beyond the Basics
There are some activities which will take you outside of the comfortable tropical weather, such as high elevation destinations, such as the Haleakala summit, or on the slopes of the Big Island Mauna Kea or Mauna Loa volcanoes.  So if your plans include such trips, or you think you may want to stray from your original itinerary, then packing a set of warm clothes will expand your activity options by quite a bit.
If you plan to spend a lot of time in the water, having rash guards and a floating waterproof bag (for your valuables such as wallet and car keys) can come extremely handy.