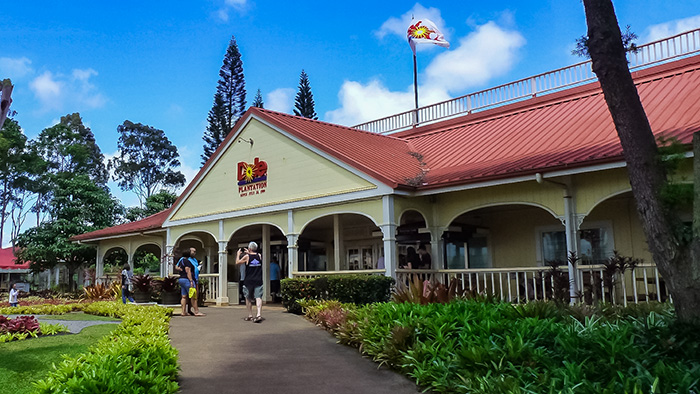 Hawaii is, without question, one of the most picturesque regions anywhere in the world and it is this natural beauty that makes it an ideal location for a photography tour.  Each island offers unique opportunities for photographers, no matter what the level of expertise, to take part in Hawaii photography tours which have the potential to produce amazing pictures and memorable experiences.
Types of Hawaii Photography Tours
Tours are usually led by professional photographers who offer a variety of packages for photo enthusiasts (or even professionals) to have the opportunity to not only learn about photography, but to also get the opportunity to take part in photo excursions in a variety of settings, including city views, rural landscape, wildlife and even underwater.
The tours are generally conducted for groups in order to keep the costs manageable, but if you have a particular desire to have a one-on-one experience with the tour guide, then expect to pay a hefty premium.  Photography tours can be found on all of the major Hawaiian Islands.  They generally range from $79 to $189 a day depending on the length of the tours and types of photos you are interested in taking.  Customized tours can be available starting from around $436 daily.
Well organized and prepared Hawaii photography tours begin by providing pre-tour lectures, which include helpful photography tips, recommendations and offer an overview of the itinerary for the day. Going on a paid photography tour certainly helps to better ensure you that you can faster access to the shots you would want to take as well as getting some insights as to the best angles and where you can get the best light. But with some good advanced planning, you might be able to do all of this on your own and save some money.

Selecting a Hawaii Photography Tour
A photography tour, whether professionally planned or conducted on your own, can be the sole purpose of your travels, or just a portion of how you will spend your time on your Hawaii vacation. The tour you should take depends upon the island you are visiting or according to the interests you have.
Obviously, Hawaii is a great place for landscape photographers, especially so in Hawaii's two national parks, Hawaii Volcanoes National Parks on the Big Island of Hawaii and Haleakala National Park on Maui. Hawaii Volcanoes National Park offers landscape photographers exciting opportunities to take images of a live erupting volcano and of active flowing lava. Taking photos of the volcano spewing lava, especially at night, can offer a rare occasion for taking spectacular images, full of contrast against the bright red and orange colors of the lava or eruption. Shooting at summit of Haleakala at dawn is an ideal time capture the rising sun above the majestic Hawaiian cloud line.  Another place to take great photos of the Hawaiian sunrise is on the top of Diamond Head Crater, which you readily access from Waikiki.
Hawaii affords many chances for creating long exposure images because it has an abundance of two important elements, water and clouds, which typically play an important aspect in such shots.  Of course Hawaii possesses numerous great beaches, rocky coastlines and picturesque waterfalls, too many to mention, where long exposure shots of creamy water flows can be artfully composed.  Also, Hawaii generally has abundant cloud cover so that your long exposure landscape images would not look like it's missing an important element in its background. So if you can, bring a tripod with you, ideally one that is small enough to pack in a backpack or suitcase, but still sturdy enough to hold your camera steady.
Nature photographers will also have great opportunities to capture images of birds, particularly seabirds or rare endangered forest birds. Some of the great spots for taking picture of birds can be found at the Kilauea Lighthouse and Wildlife Refuge on Kauai, at the Makapu'u Point Lighthouse Trail on Oahu, the Hosmer Grove in Haleakala National Park on Maui or the Hakalau Forest National Wildlife Refuge on the Big Island of Hawaii. Nature photographers can also get on boat tours to take photos of the migrating humpback whales which come to Hawaii from December to May of each year.
If you're a street photographer, Downtown Honolulu offers a plethora of interesting subject matter, especially in the Chinatown area. Here you can find open air markets, filled with people from diverse ethnic, ages, cultural and economic backgrounds. Street photographers can also find great subjects to shoot in front of inherently interesting backgrounds in the smaller countryside towns that can be found on each island, such as Haleiwa on Oahu, Hana on Maui, Hilo on the Big Island of Oahu and Lihue on the island of Kauai.
If you're a sports photographer, you can capture images of one of the most prestigious surfing events in the world, the Van Triple Crown of Surfing, which is comprised of 3 separate events held during November through December of each year on the North Shore of Oahu.  Obviously, you would need a good telephoto lens with you to take decent photos of this event. If you don't and have a Go-Pro or similar camera and are riding a wave on one of Hawaii's great surf sport, you might be even able to take great shots or videos from within a tube.
Photography Equipment
Some people may shy away from signing up for a photography tour because they do not own a high end DSLR or mirrorless camera, or even a low end point-and-shoot one, and instead take all of their photos with their smartphone.  Of course, if you have access to a good camera and lenses of equal quality, the tour options will be more varied; however, even a good smartphone camera can sometimes do a great job on a photo tour, as long as you select a tour that will take advantage of your smartphone's capabilities, especially if you have one of the newer model ones that can take images in low light conditions, has some sort of zoom capability or can provide some sort of background blur or bokeh.  Contact a tour provider to get their suggestion about which tour is the most suitable for you.