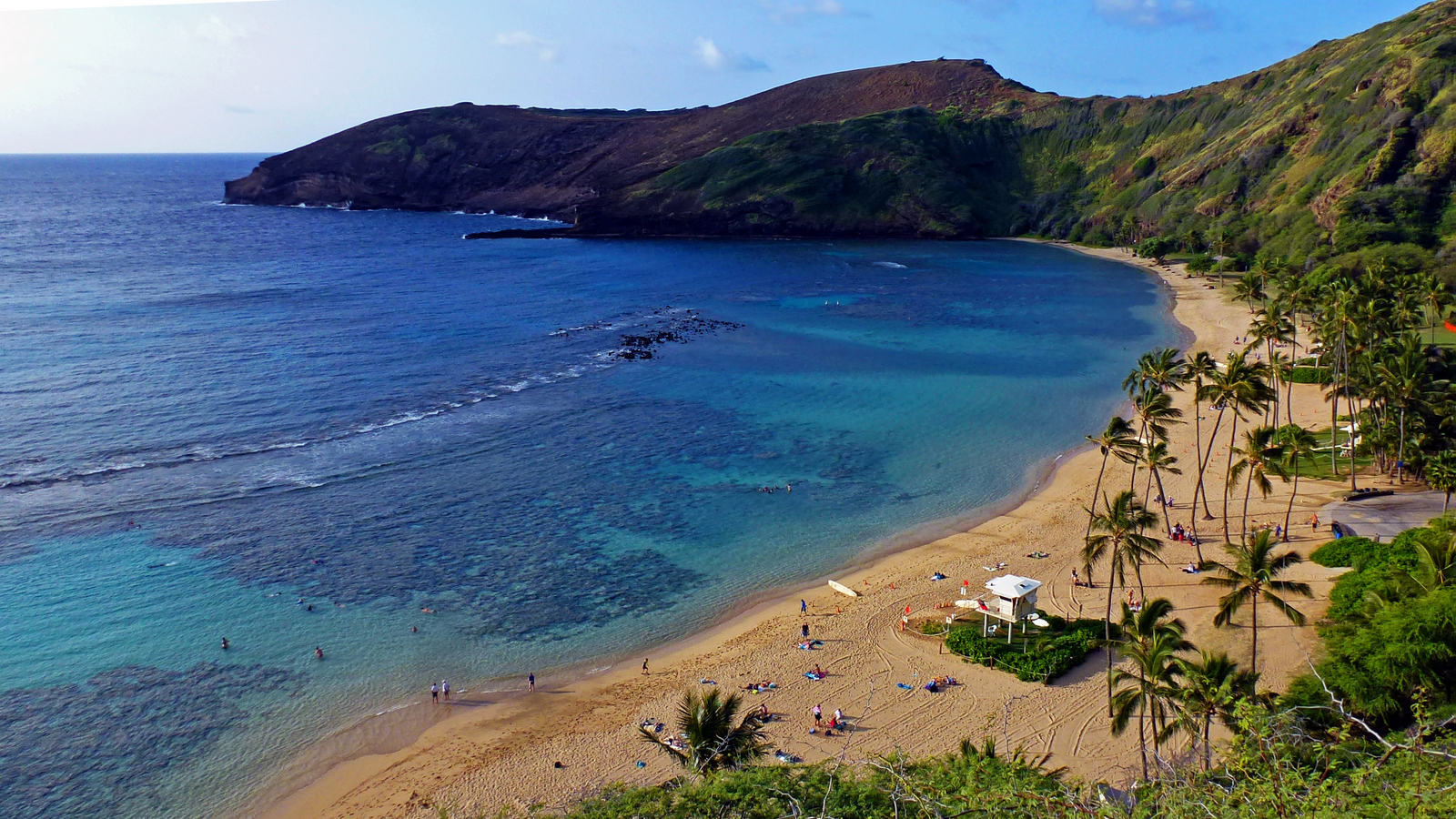 Planning to visit Hawaii? Make the most of your money by investing in a one of a number of Hawaii multi island vacation packages. We'll tell why and how you should do it here.
Why Book Hawaii Multi Island Vacations Packages?
Here's an important reason to book travel to more than one Hawaiian Island. No one island in the Aloha State is the same and each offers its own type of unique travel experiences. For example, only the Big Island of Hawaii has an active volcano that has been erupting continuously since 1983. Another example is the island of Oahu. It's home to Honolulu, Hawaii's capital and largest city. It has Waikiki, one of the world's foremost travel destination areas. Plus, it has historic Arizona Memorial, the State's most visited tourist attraction.
But there is more on islands such as Kauai and Maui. Kauai is the home to arguably the most scenic and remote coastline in Hawaii. The Na Pali Coast has been immortalized in blockbuster movies. They include Jurassic Park, King Kong and Pirates of the Caribbean. The area is remote and only accessible by boat or by air. One of Maui's many jewels is its iconic Hana Highway. Here, the goal of traveling on the winding and scenic narrow road is the journey, rather than the destination. These are just small samples of what each island has to offer.  This is why traveling to more than one Hawaiian Island is a way to fully enhance your trip to Hawaii. And this will most surely make it a most memorable one.
How to Book Hawaii Multi Island Vacation Packages
You can certainly book Hawaii multi island vacation packages on any of the major travel website as well as on the websites of most airlines that fly to Hawaii.  The benefit of booking a vacation package, which typically includes booking a flight, hotel room, rental car and/or activities, is that you can generally save more in a bundle than booking individual travel components separately. However, just be aware that while you can book a complete package if you travel to one Hawaiian island, for the most part, you will have to separately book another itinerary if you want to incorporate a travel package to another island.
Many travelers are not aware that most online travel software cannot accommodate travel to more than one Hawaiian Island. Perhaps this is because, travel to Hawaii is unique in many perspectives and this specific requirement has not been incorporated into the design of most travel booking software in the market. Right now, because they specialize in travel to and within Hawaii, only Hawaiian Airlines, Island Air and Panda Travel, Hawaii's largest travel agency, can book multi island vacation package into a single travel itinerary. Whatever the case, you should certainly shop around for the best deals. But generally speaking, the more travel components that you can package (e.g., booking more than one island) into a single itinerary, the more likely you are to enjoy a bigger discount.