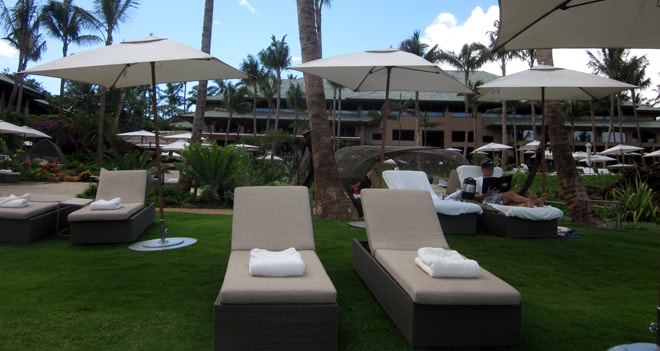 Unique from other islands, Lanai is a fantastic combination of Hawaiian authenticity amid the splendor of resort life. The island which was once an expansive pineapple plantation is now a premier vacation destination. Here, guests can escape teeming crowds without compromising on the quality of their stay. There might be fewer options available than busier islands such as Oahu or Maui. But travelers to the island of Lanai will find elegance, solitude as well as pristine beauty when they travel to this hidden treasure.  Below, you can find more details on these fine Lanai hotels.
The best of all Lanai hotels is the Four Seasons Resort Lanai. This is where you receive the ultimate in luxury and comfort. Its spas, swimming pools, tennis courts, golf courses, restaurants and more would satisfy the highest expectations. For couples planning honeymoons or destination wedding, it is the ideal location. This is because it has all the privacy and amenities you could imagine.
In 2012 around 98% of the island of Lanai was purchased by American billionaire Larry Ellison. The business tycoon has renovated and upgraded the island to becoming fully energy efficient For this reason, environmentally-conscious travelers might prefer to choose Lanai over the other islands. Whether you plan to visit Lanai for swimming, diving, exploring or a week-long romantic holiday, this island is the ideal getaway.
Panda ® Online can help travelers find vacation packages to Lanai. We'll do this combining flights, hotels, rental cars, and activities to maximize your savings. We are the largest travel wholesaler in the State of Hawaii. As a result, we are able to offer great savings on all-inclusive travel packages to our clients. Whenever you are in need of excellent hotels or vacation packages at the best possible prices, we can help you plan the vacation of lifetime.