Great Brunch Places on Oahu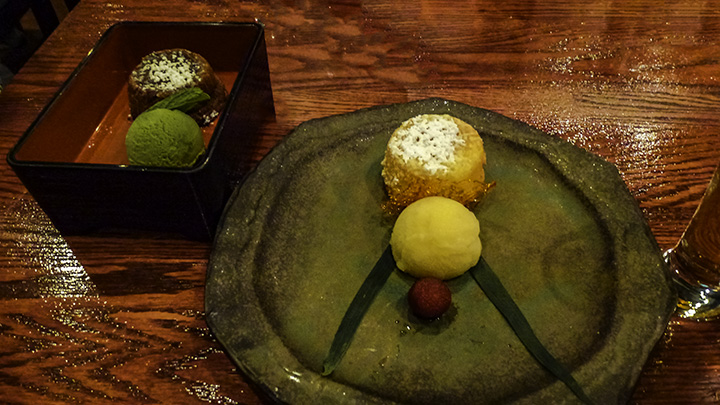 Where to Find Brunch Places on Oahu
Oahu, the  "gathering place," seems like the ideal spot to enjoy a brunch with family and friends. With the endless brunch options in Honolulu, it doesn't seem necessary to venture outside of the city. However, some of Oahu's best brunch menus can be found in all corners of the island. From the North Shore to its leeward side, you will surely find a wide range of brunch places on Oahu.

Hukilau Cafe

The Hukilau Cafe in Laie may be one of the best hole-in-the-wall restaurants on the island. Here, they serve breakfast from 7 am until 11 am. Dishes include eggs-any-way, pancakes, French toast, fried rice, loco moco, corned beef hash and eggs. Then top off your brunch with passion fruit or orange juice or hot cocoa. This restaurant is incredibly affordable, and as a result, it's a favorite on the North Shore.
Kono's Big Wave Cafe
Unique and creative Kono's Big Wave Cafe has a menu full of dreamy brunch items. Begin with the divine vanilla macadamia coffee. Then follow it with their famous kalua pork burritos or breakfast sandwich. They also offer enormous waffles, bagels, turkey melts and milkshakes. Although seating is limited on busy days, they serve brunch menu all day and it's worth the wait.
Papa Ole's Kitchen
Papa Ole's Kitchen is another favorite on the North Shore. Here, locals and visitors can feel as if they were in their own dining room. From the fried potatoes to pancakes and plate lunches, Papa Ole's has a distinctly Hawaiian feel.
The Beet Box Cafe
Open from 9 am until 4 pm, The Beet Box Cafe serves fresh dishes to late risers valuing organic and vegetarian plates. The bright dining area allows guests to enjoy decorative artwork while they wait. The Beet Box Cafe also has baked goods like the Three Birds Bread, lilikoi cheesecake and chocolate chip cookies.
Cafe Haleiwa
Whether you sit indoors or on the patio, the cozy Cafe Haleiwa will charm you immediately. It might be one of the most eclectic brunch places on Oahu. The cafe serves brunch from 7 am to 12:30 pm. But on Sundays, the hours extend to 2 pm. With a genuine American flare, the cafe serves pancakes, bacon, eggs and sweet bread French toast. There's also mahimahi and eggs, steak and eggs and Mexican breakfasts for those wanting more spice to their morning.
At Crepes Na Ka Oi
Crepes have long been a popular brunch dish, thanks to European influence in Hawaii. At Crepes Na Ka Oi in Kailua, visitors can try array of sweet and savory crepes. The menu comes with a wide range of accompaniments. They include mushrooms, pulled pork, chicken curry, French ham and more. These savory flat-cakes will delight the senses and nourish you before a day of adventure.
For those with sweeter palates, there are crepes with macadamia, berries, banana and more. With high ceilings and wood interiors, this is the place to enjoy brunch every day, except Tuesdays.
Koa Pancake House
Ideal for early risers and late diners, Koa Pancake House is open daily from 6:30 am to 2 pm. It offers over 30 kinds of omelets and egg dishes. But you can also order sweet bread French toast, pancakes, crepes, sandwiches and salads. This place has it all and might be one of the most popular brunch places on Oahu. There are eight Koa Pancake House restaurants throughout Oahu. So wherever you are on the island, a Koa Pancake House is always near you.
Rise and Shine Cafe
The Rise and Shine Cafe in central Oahu can provide an energizing kick-off to the day. Serving brunch from 7 am to 11 am, you can get eggs Benedict, homemade granola and pancakes. You can also have French toast with fruit, omelets, loco mocos and much more. You can find practically any item on a typical brunch menu here.
Waialua Bakery
Ideal for late starters, the Waialua Bakery is open from 10 am to 5 pm. This bakery sells cookies and breads as well as a wide variety of juices, snacks and sandwiches. They identify their breakfast smoothies in categories such as mellow or tangy. So your taste buds will know what they are in for.
Awards & Affiliations