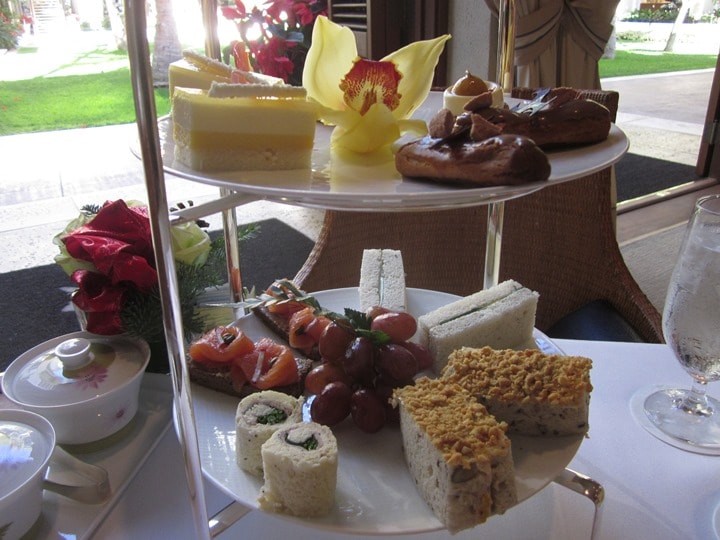 Many visitors come to Hawaii in the hopes of finding respite from the demands of their busy work lives. The quieter islands of Lanai and Molokai offers the ideal landscape where nature's most glorious features can be enjoyed in a peaceful setting. Fortunately, one does not need to sacrifice a delicious brunch when on either of these islands. On both Lanai and Molokai there are restaurants that serve breakfast and brunch items that could coax any exhausted traveler out of bed in time for a breathtaking sunrise. Look at a few of our favorite places below:
Molokai
Country-style Café: Kualapu'u' Cookhouse has been described as offering one of the best foods on the island. With their morning specials and brunch menu served from 7 am each Tuesday to Saturday, the Kualapu'u Cookhouse is a favorite to both locals and visitors. The brunch kicks off the day with an array of omelets, loco mocos, steak and eggs, corned beef hash and breakfast sandwiches to fuel your day with enough protein to match any outdoor adventure. Breakfast at this restaurant is a must-do when you go to Molokai.
Diverse Plates and Free Coffee for Early Birds: The menu for Elsa's Kitchen proudly serves flavorful dishes of American, Hawaiian and Filipino origin. From stacks of flapjacks, to Portuguese sausages, adobo fried rice, the heavy breakfast and mini breakfast plates, there is sure to be something well-suited for everyone at Elsa's. For those who opt for an earlier breakfast, hot beverages are served free from 6:30 to 8:30 am; so be sure to arrive early for your complimentary coffee or tea.
Laid-back Bakery with All the Essentials: The hot bread at Kanemitsu's Bakery and Coffee Shop in Molokai is legendary. Spread with cinnamon and butter or cream cheese, this delicious dish is a staple Molokai breakfast food. Add a serving of bacon and eggs on the side or buy some sugar-dipped donuts, cinnamon apple-bread and taro-bread rolls for later. This laidback bakery is the perfect place to get hot bread fresh in the evenings and is a perfect place to order pastries and breakfast after sunrise from 5:30 am every day except Tuesday.
Convenient and Quaint Drive-in: Though the Molokai Drive Inn looks a little off beat, it is a favorite of the locals and the best quick-stop place where starving travelers can break their fast. Open from 6 am daily, the Molokai Drive Inn's breakfast foods do not disappoint. Though the outside is casual, at this fast-food-like stop guests can enjoy the sunshine and fresh-made food. Famous for the burgers, saimin and fried chicken, there are also breakfast plates like spicy and flavorful sausage, loco moco, eggs, rice and coffee all for an affordable price.
Lanai
Charming Restaurant: The convenient location and caliber of food at Lanai City Grille makes it one of the best brunch options on the island. The Sunday brunch menu is available from 8 am to 1 pm, serving scrumptious portions of waffles, fruit, streak, eggs as well as various vegetarian options. Brunch at the Lanai City Grille is a unique affair with the friendly staff, pleasant music and appealing menu.
Dream Breakfast: With a wide-ranging and creative menu at One Forty, the ideal brunch dishes are piping hot and ready to go as early as 6:30 am. The pastries are baked daily and the menu items cover everything from breakfast burritos to banana waffles, omelets, ricotta pancakes, French toast and ahi eggs benedict. They also serve a variety of melons, papayas, berries, tropical granola and other fresh local produce. Whatever you wake up craving, One Forty almost certainly will have it on the menu, and if not, the Create Your Perfect Breakfast menu option makes the sky the limit.
Homey Restaurant and Bakery: See the sunrise at Blue Ginger Café, where brunch is served from 6 am on the week days and 6:30 each Saturday and Sunday. A vast selection of pastries and bread is baked daily, including Danishes, cinnamon rolls, pigs-in-a-blanket, ensemadas, bread loaves, hamburger buns and even chocolate chip cookies. They serve Lanai omelets, hash browns, rice, toast, pancakes, ham, bacon, French toast, or even a comforting bowl of saimin for those who prefer to start the day with Hawaii's favorite comfort food. From the charming blue-and-white-checked table cloths to the delicious scent of warm bread, visitors at the Blue Ginger Café will feel right at home.
Locals Love Breakfast Here: At Canoes Lanai traditional breakfast plates and combos are served from 6:30 am to 1 pm Sunday through Thursday. On Friday and Saturday menus extend through dinnertime, for those who want to order tasty delectables at the end of the day. This welcoming mom-and-pop eatery is famed for its classic Hawaii dishes, with brunch menu options like spam, bacon, crepes, hash browns, pancakes, eggs, and savory loco moco with macaroni salad on the side.
Upscale Resort Brunch Hot-Spot: The Four Seasons Resort Lanai's stunning Terrace is an idyllic and serene place to enjoy a luxurious Hawaiian brunch. Guests can dine on the brunch delicacies from 6:30 to 10:30 am each day of the week at this glittering restaurant by the sea. Sip on cool fresh-squeezed juices or order unique sides such as chicken-mango sausage, miso soup, fresh melon, apple wood bacon, challah French toast, kiawe-smoked salmon, bagels, honey butter pancakes, rice congee, egg frittata, steel cut oatmeal or an assortment of tropical fruit. A far cry from the quick-and-tasty island holes-in-the-wall, this fine-dining experience begins at a leisurely 7 am and serves decadent meals all day long.