Great Brunch Places on Maui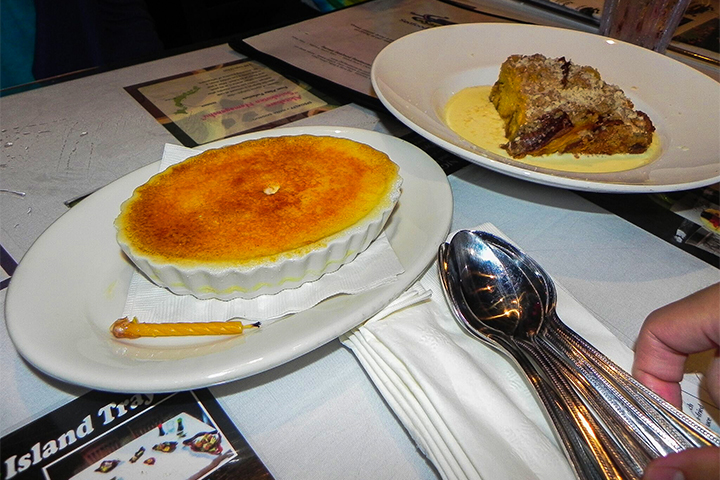 Where to Find Brunch Places on Maui
We hope you choose the island of Maui when making your upcoming Hawaii travel plans. Hiking to Haleakala National Park or driving on the Hana Highway can really build one's appetite. Whatever side of the island you wake up on, there is sure to be a great place for breakfast, lunch or dinner. But are there also good brunch places on Maui? The answer is a definitive yes. Fueling your day's adventures is an important aspect for any vacation. So it'll be important to know where to catch the best brunch places on Maui. Here are some of the top choices on the island.
Farmacy Health Bar
The Farmacy Health Bar in Wailuku is one of the more recent newcomers to the brunch scene. Guests can feast on vibrant organic and local fruits and veggies of all kinds. This place are sure to satisfy anyone looking for a fusion of Californian, Mexican and Caribbean cuisines. Also, their acai bowls, kale salad with feta and quinoa and effervescent kombucha beverages make the body and soul feel well. This may be one of the more unique brunch places on Maui.
Kihei Caffe
The Kihei Caffe is a casual place where you can get breakfast all day long. Popular combinations include fried rice, scrambled eggs and cinnamon twist French toast. Whether you are about to go to the beach or are returning and starving, the Kihei Caffe will hit the spot.
Gazebo Restaurant
The Gazebo Restaurant at Napili Shores has some of the most beautiful views in Maui. They serve classic dishes like macadamia nut pancakes with coconut or pineapple syrup, omelets and more. Guests will find the food and the location worth waiting for. The good news for late-comers is they can also get brunch until 2:00 pm daily.
Kao's Seaside Grill
Kao's Seaside Grill in Lahaina is another all-time island favorite. It has the same owners as the Gazebo Restaurant. Kao's also offers familiar menu options from fried rice plates to eggs Benedict with seared ahi and goat cheese pancakes. Then, there is always the side of papaya or pineapple for fruit-lovers too.
Kula Bistro
The Kula Bistro offers uniquely large scrumptious portions of Hawaiian favorites. Examples include mahimahi Benedict, steak frittata and white chocolate macadamia nut pancakes. As you are on vacation, you should splurge every once in a while. And Kula Bistro is a fantastic place to sample some of Maui's best brunch options. Another bonus at Kula is their BYOB policy. So you can drink whatever you want to bring with you.
Plantation House
The Plantation House in western Maui is one of the top picks for beautiful views. Situated on an expansive plantation in Kapalua, visitors can see Molokai, Lanai and Kaho'olawe. Here, you can enjoy fruit plates and classic brunch dishes. Some of their creations include guava mimosas, sweet bread French toast and pineapple upside down pancakes.
Dazoo
Dazoo is another enticing restaurant in the area. Here, you can enjoy brunch in the historic Paia Plaza. You can choose between eggs Benedict with ham, loco moco, lilikoi pancakes or Korean bibimbap. Dazoo's desserts include key lime pie, passion fruit cheesecake and French macaroons. Take your time, since brunch begins at 9 am and ends at 3 pm on weekends.
Colleen's at the Cannery
Colleen's at the Cannery is perfect for early risers ready to eat at 6 am. This Haiku favorite offers veggie omelets, tofu wraps, French toasts, and of course, the Hangover Cure. This signature dish comes with potatoes, ham, cheese, onions and roasted chilies.
Baked on Maui
Baked on Maui is a brunch place in the Pauwela Cannery, near art galleries and surf board shops. This cafe is an ideal place to stop and take in the sunshine over brunch. Making all their own pastries and bread, Baked on Maui serves up fresh fish, salmon, eggs and French toast. They can get busy during the mid-morning breakfast craze, so kick back and enjoy the ambiance.
Tasty Crust
Tasty Crust in Wailuku is an upbeat restaurant with an ambiance that makes you feel right at home. The comfort food classics are affordable, giving you the option for large portions or mini plates. Whether you want fried rice, loco moco or banana pancakes, Tasty Crust is a satisfying choice for brunch.
Ka'ana Kitchen
Even if you're not staying at the Andaz Maui at Wailea Resort, breakfast at Ka'ana Kitchen is worth a visit. Most of the menu items are Maui-inspired, gourmet choices certain to please. There are tropical fruit breakfast bruschetta, poached eggs and sweet potato cake and water cress salad. The menu also provides a list of local farms where they source their fresh ingredients.
Market Fresh Bistro
Market Fresh Bistro in the town of Makawao serves a brunch menu of anything from eggs Benedict to salads and sandwiches. This restaurant serves locally-grown food, from their produce to their meats and baked goods.
Awards & Affiliations