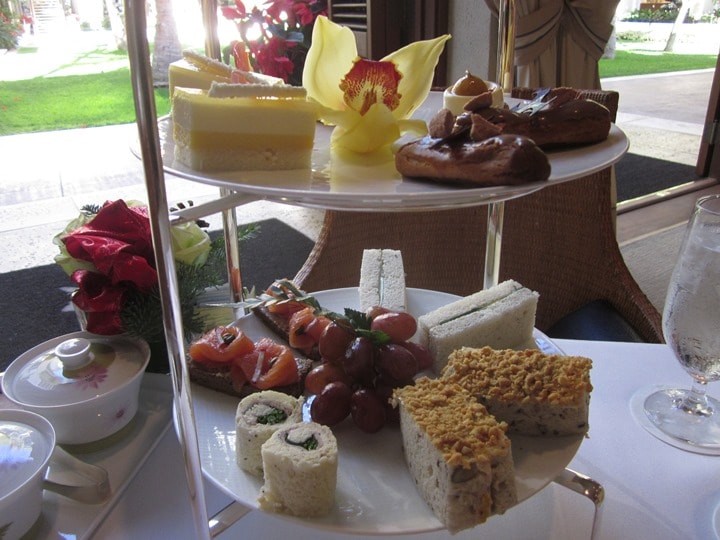 We hope you choose the island of Maui when making your next Hawaii travel plans. Hiking to Haleakala National Park at sunrise or taking an early morning drive down the winding Hana Highway can really build one's appetite. Whatever side of the island you wake up on, there is sure to be a well-renowned brunch or breakfast place near you. Fueling your day's adventures is an important aspect for any vacation, so it's important to know where to catch the best brunch whenever you visit Maui. Here are some of the top choices on the island below:
Healthy Option:  The Farmacy Health Bar in Wailuku is one of the more recent newcomers to the brunch crowd. Guests can feast on vibrant organic and local fruits and veggies of all colors in the rainbow. The GMO-free menu means guiltless dining for all visitors, satisfying anyone looking for an infusion of Californian, Mexican and Caribbean cuisine. Their beloved acai bowls, kale salad with feta and quinoa and effervescent island kombucha beverages feel good for the body and soul.
South Maui Breakfast Dream:  The Kihei Café is a casual place where breakfast is served all day long. Popular combinations include pork fried rice, scrambled eggs, biscuits and gravy or cinnamon twist French toast. Whether you are just about to go to the beach or are returning sunburned and starving, the Kihei Café will hit the spot.
Stunning Views for Late Risers:  The Gazebo Restaurant at Napili Shores has some of the most beautiful views in Maui. They serve classic dishes like macadamia nut pancakes with coconut or pineapple syrup, omelets, sausages, bacon, toast, potatoes, fresh fruit and more. Every guest will find the food and the location worth waiting for. The good news for late-comers is brunch is served until 2:00 pm daily. Kao's Seaside Grill in Lahaina is another island all-time favorite and is owned by the same couple in charge of the Gazebo Restaurant. Kao's also offers familiar menu options from fried rice plates to eggs benedict with seared ahi, goat cheese pancakes and biscuits with gravy. There is always a side of papaya or pineapple for fruit-lovers too.
Upcountry Classic with Large Portions:  The Kula Bistro in Kula offers uniquely large scrumptious portions of Hawaiian favorites like mahimahi benedict, steak frittata, and white chocolate macadamia nut pancakes. On vacation, you should splurge every once in a while and Kula Bistro is a fantastic place to sample some of Maui's best brunch options. Another bonus at Kula is their BYOB policy, so you can drink whatever you most enjoy with your brunch.
Panoramic Ocean Views and Quality Menu Items:  The Plantation House in western Maui is one of the top picks for beautiful views. Situated on an expansive plantation in Kapalua, visitors can see Molokai, Lanai and Kaho'olawe while they enjoy fruit plates, classic brunch dishes and creative features like guava mimosas, sweet bread French toast, steak and egg tacos, pineapple upside down pancakes and long lists of delightful egg or omelet options. After your brunch, walk along the property while you digest.
Multicultural Variety of Flavors in Paia:  Café Des Amis is the perfect place for friends to congregate and enjoy a blend of Indian food with a European and Mediterranean flare. Sweet and savory crepes are served until noon, so whether you want the cake drizzled in Nutella or topped with feta cheese and fresh Maui tomatoes, your brunch-cravings will be satisfied. There is outdoor dining available, often accompanied with festive live music.
Sweet Unrushed Brunch in Paia:  If Café Des Amis doesn't sound like the place for you in Paia, Dazoo is another enticing restaurant in the area. Enjoy brunch in a historic building at the Paia Plaza, while you decide whether to have a balanced breakfast of eggs benedict with ham, a loco moco, fish salads, lilikoi pancakes, or Korean bibimbap. Dazoo's desserts include key lime pie, passion fruit cheesecake and French macaroons for a sweet start to your holiday. Take your time, since brunch begins at 9 am and ends at 3 pm on the weekends.
Hangover Cure:  Colleen's at the Cannery is perfect for early risers who are ready fork-in-hand at 6 am. This Haiku favorite offers veggies omelets, tofu wraps, French toasts, and of course, the Hangover Cure which includes potatoes, ham, cheese, onions, chilies roasted and tossed together.
Bread and Pastries:  Baked on Maui is another Haiku brunch place situated in the Pauwela Cannery, near to art galleries, surf board shaper shops, this café is an ideal place to stop and take in the rays over brunch. Making all their own pastries and bread, Baked on Maui serves up fresh fish, salmon, eggs, French toast and is dog-friendly for those who want to bring Fido along for fun. They can get busy during the mid-morning breakfast craze, so kick back and enjoy the ambiance.
Local Favorite:  Tasty Crust in Wailuku is an upbeat restaurant with a diner-vibe that makes you feel right at home. The comfort food classics are affordable, giving you the option for large portions or mini plates. Whether you want pork fried rice, a loco moco or thick banana pancakes, Tasty Crust is a satisfying choice for breakfast, brunch, lunch or dinner.
Fresh and Fancy:  Even if you are not a guest at the Andaz Maui at Wailea Resort, breakfast at the Ka'ana Kitchen is well worth a visit. Most of the menu items are Maui-inspired, gourmet choices certain to please everyone in the family. There are tropical fruit breakfast bruschetta, poached eggs and sweet potato cake, avocado and water cress salad, caramelized banana waffles and grilled bacon and eggs. The menu also provides a list of local farms where they source their food to provide fresh ingredients.
Classic Food from Local Farms:  Market Fresh Bistro located in the town of Makawao serves a true brunch menu variety of anything from eggs benedict and pancakes, to salads and sandwiches. This restaurant is dedicated to serving locally-grown food, from the produce to their meat and baked goods.
Our Other Favorites:  The Honolua Store is a great place to grab an inexpensive meal that you can eat outdoors on nearby picnic tables. The Moana Bakery & Café has great pastries and coffee and the Stella Blues Café is a happening place to kick off the day, where you can find a loud crowd, good music and even better breakfast foods. If you are looking for big portions and anything from pancakes to breakfast burritos, then Charley's Restaurant and Saloon is a good choice. But if you are in the mood for a leisurely late meal and inexpensive mimosas and Bloody Marys, then plan to stop at Betty's Beach Café for the late Sunday brunch. And last but not least, if all you need is a good ol' cup of joe, head to Java Jazz & Soup Nuts and you won't be disappointed.