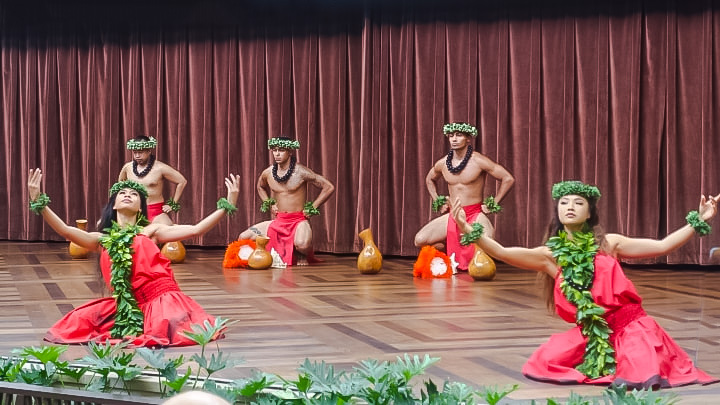 The Aloha Festivals is a celebration of Hawaiian culture and is the largest of its kind in Hawaii as well as in the entire United States. The Aloha Festivals first began in 1946 as a week-long event and were originally dubbed Aloha Week. The festivities were intended to be celebration of Hawaiian culture, music, dance and history as a means to perpetuate them among all local residents.
The idea was originally developed by members of the Junior Chamber of Commerce in Honolulu who wanted to find a way to honor Hawaii's heritage through public festivities. The idea of Aloha Week eventually spread to other parts of the state of Hawaii and became a statewide tradition.
In 1991, Aloha Week was transformed into Aloha Festivals as its activities were now being extended beyond a week. As it has the largest population in Hawaii, the island of Oahu hosted many of its major events. The celebration is the result of thousands of volunteers who work to put together these festivities which are now being attended by well over a hundred thousand people, comprised of both local residents as well as visitors to Hawaii.  Because of this, some consider the Aloha Festivals to be Hawaii's largest party.
Today, the Aloha Festivals are a collection of more than 300 individual events, spanning across the six major islands of Hawaii. Due to the massive undertaking and scope, the festivals now take place over a two-month period.
The Aloha Festivals start the celebrations in September and continue into mid-October of each year. The celebrations kick off in Oahu with the Aloha Festivals Parade, with the opening ceremonies taking place at the Royal Hawaiian center in Honolulu. The opening ceremony is followed by events which include hula performances and a giant block-party, referred to as the Downtown Ho'olaulea (or party).  This downtown event features live music, food vendors, arts and craft exhibitions and much more.
One particular tradition is especially fun and interesting. This is the selection of a king, queen, prince, and princes for each of the major islands in Hawaii. The members of this honorary court  wear traditional cloaks, headwear, ornamental feather lei and other symbolic representations of ancient ali'i or Hawaiian royalty.  In addition to this, each island has its own version of the activities being held on Oahu. So whatever island you choose to visit in Hawaii, you will have ample opportunity to see a wide range of Aloha Festivities activities during this time.
The Aloha Festivals are the result of tireless efforts by those who cherish and honor Hawaii's past who seek to keep it alive and well through this state-wide celebration. If you are thinking of vacationing in Hawaii during this period, it would certainly be worth it to incorporate the Aloha Festivals into your travel plans.