Current Office hours are Monday through Friday from 9 am-4 pm.  Closed Saturday, Sunday and most major holidays. 
For your safety and the safety of our staff, we kindly request you wear a face covering while visiting our office.
Thank you for your continued support of Panda Travel® and Pan Tours.
*Please note:  As Japan's borders are opening to Tour Groups, certain restrictions are being put in place.  There will be a requirement to have our Japan-based escort with the group at all times.
As a result, prices on our Japan Tours will increase.
**As of July 8, 2022 airlines have imposed fuel surcharges on tickets to Asia and as a result, increasing the fares on our Asia Tours.
Thank you for your understanding.
Hawaii Vacations and Travel Packages by Panda Travel ®
Hawaii Travel Deals
Travel from Hawaii
Las Vegas Packages
Great Las Vegas deals now available. We have a number of exciting packages to choose from. Prices start from $1,079 per person, quintuple occupancy.*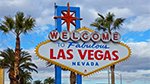 Details
Disneyland Resort
SPECIAL AIR HOTEL PACKAGES
Visit the Disneyland Resort and sail with pirates, soar over the world or rocket through the stars. Prices start from $855 per person, sextuple occupancy.*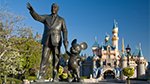 Details
Japan Packages
We have a very wide selection of escorted tours to Japan that you can choose from. Prices start from
$1,895 per person,
double occupancy.* Japan WiFi router and cell phone rentals are also available.
Read more...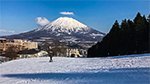 Details
Welcome to Panda Travel ® and Our Hawaii Vacation Packages
We're a full-service agency offering great pricing on Hawaii vacations and discounts on Hawaii vacation packages. We can help you save on your upcoming travel to Hawaii. We'll do this by offering great discount packages with airfare, car rental, hotel, activities, attractions and tours. For more than 40 years, Panda Travel ® has provided customers with unforgettable Hawaii vacations. Moreover, we do it with some of the lowest prices on air fares and packages possible.
We can help you search for a Hawaii trip, a trip from Hawaii or travel between the Hawaiian Islands. Our friendly and experienced staff can customize the vacation of your dreams. You can also book your Hawaii vacation packages by using the search and book tool on our website. Furthermore, you can contact our knowledgeable agents about your Hawaii travel plans and Hawaiian vacation options.
We're one of largest and oldest of all Hawaii travel agencies. As a result, we can accommodate any size group, travel need or budget. We offer luxury resorts on the Big Island, family friendly hotels on Oahu, honeymoon condos on Maui and much more. And you can complement your Hawaii travel itinerary with our wide range of activities on all the Hawaiian Islands.
It is our pleasure to offer you a wide range of choices for your ideal Hawaii vacation. In addition to our great Hawaii vacation packages, our website offers in-depth descriptions of each island.
A Trusted Company
Panda Travel® is a trusted kama'aina (local) company. It has a long history of serving the traveling public for over 40 years. Plus, local newspapers have consistently recognized us as one of best travel agencies in Hawaii. While at the same time, the Better Business Bureau has been rating us as a longstanding A+ company.
* All offers, with or without designation by asterisk, are subject to availability, restrictions and change without notice. Click on links for more details.

Awards & Affiliations